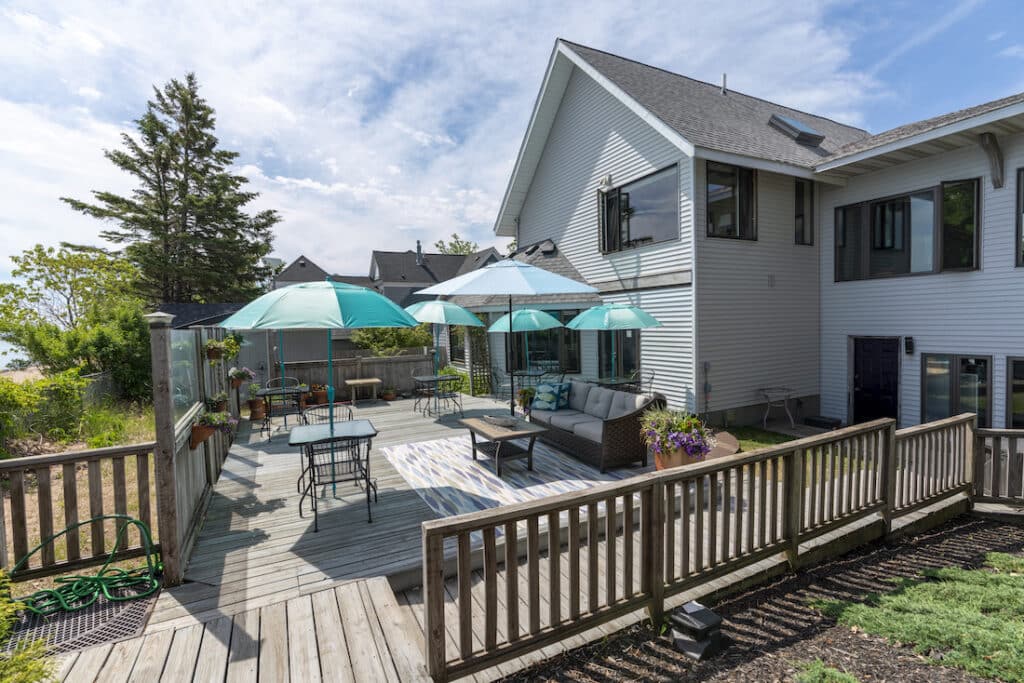 The fresh start of a New Year often comes along with resolutions, and one of the best goals to set is to travel more! Thankfully, our bed and breakfast in Duluth, MN, is a lovely destination on the shores of Lake Superior for your 2023 plans. Our location on the edge of Canal Park is directly on the water for the most stunning views of the iconic aerial lift bridge, the massive freighter ships heading into port, and the city's twinkling lights at night.
As a guest at our bed and breakfast in Duluth, MN, you'll not only love our vicinity to the best activities in the area but also find our on-site amenities plentiful for relaxing and resetting. Outside there are seating areas in our award-winning gardens looking out across the water, a rooftop area with a hammock, and direct access to a sandy strip of beach on the lake. Inside, our contemporary interior design and artful appointments set the tone, with comfortable guest rooms and shared spaces to sit back and take it all in.
We can't wait to host you at our bed and breakfast in Duluth, MN, this year; book today!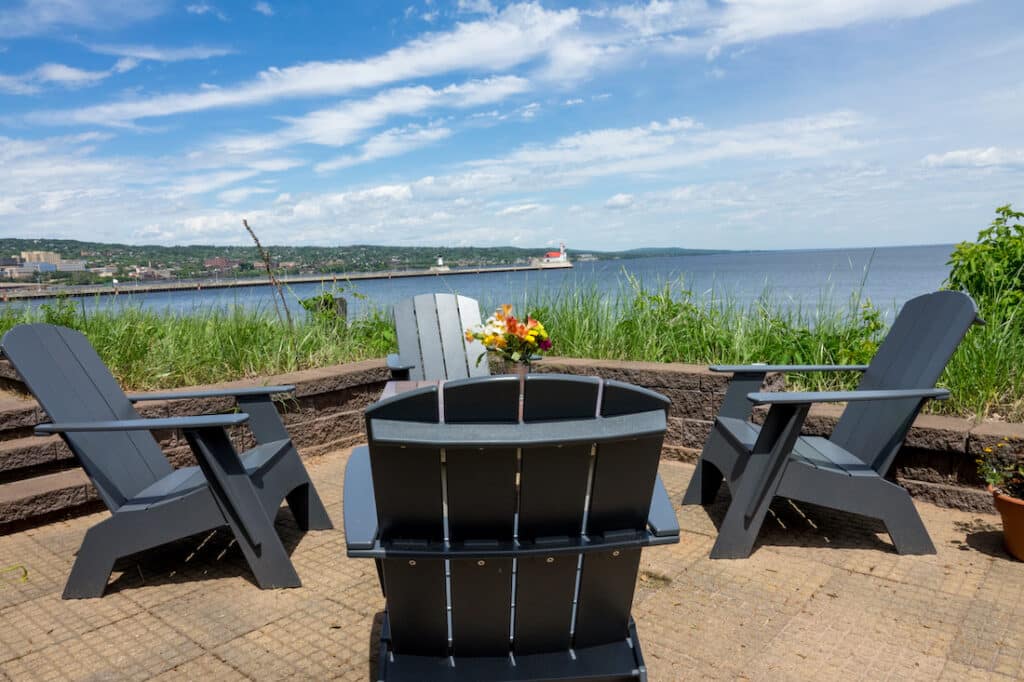 Stay at our Waterfront Bed and Breakfast in Duluth, MN
There's something magical about waking up at our bed and breakfast in Duluth, MN, to the sun rising over the lake. The quiet calm of the water, the pleasant aromas of coffee and a homecooked breakfast, and a full day ahead with no responsibilities except to enjoy yourself. It's the perfect place to unwind and let the stresses of everyday life just melt away.
Here are five reasons to stay at our bed and breakfast in Duluth, MN, in the new year:
Each of our five private guest suites is unique, with beautiful appointments and a distinctive layout. Choice rooms have cozy gas fireplaces, while all have in-room heating and air conditioning, access to wi-fi, and private bathrooms. Some en suites baths offer a hydro-massage air jetted tub, and others a spacious shower or steam room—all are equipped with luxurious Aveda bath products, fluffy towels, and plush robes.
Leave breakfast up to us!

We offer daily gourmet recipes featuring fresh, locally-grown produce prepared with extra care. Each three-course meal is homemade, and everything we do is designed to make your mouth water.

 

We're dedicated to sustainability and green practices at our bed and breakfast in Duluth, MN. We have 29 solar panels to offset our energy use, and we offer our guests the use of EV charging stations. Read here to learn more about our environmental commitment.
We're the only lakefront bed and breakfast in Duluth, MN! You'll find 120 feet of beautiful private sandy shoreline for strolls, picnics, or good old-fashioned fun in the sun. In fact, Park Point, just down the shore from our B&B, was recently voted one of the "Top 25 Beaches in the US" by Travel + Leisure.
As a guest, let us make reservations for you or help with suggestions on exploring our city on the lake best. As Duluth natives, we know the ins and outs of the area and enjoy seeing people experience it for the first time. Know that often your first visit to Duluth, MN, is rarely your last!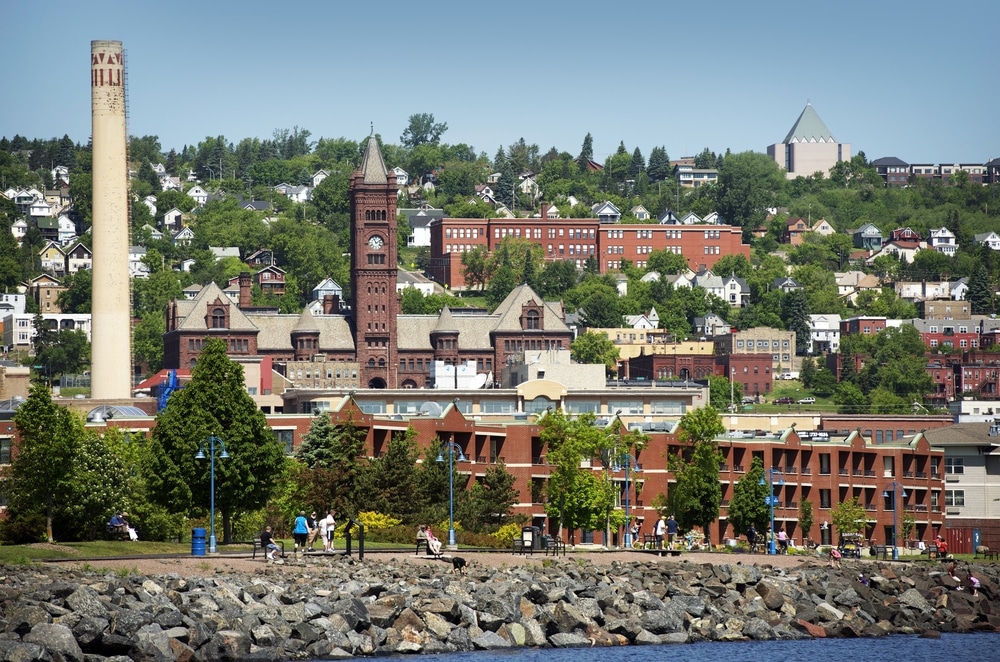 The Best Things to do in Duluth, MN, Near our B&B
This year, there are so many fun and exciting things to do in Duluth, MN! For those who love outdoor adventures, you'll find plenty of city parks and Minnesota State Parks to explore. Or, if you're a culinary enthusiast or avid shopper, it's all here downtown! Here are the best things to do near our bed and breakfast in Duluth, MN:
This is just the beginning of the best things to do in Duluth, MN, this year! Pair a visit with a stay at our beautiful bed and breakfast in Duluth, MN, and you're in for an unforgettable trip in 2023. Head over to our availability calendar and get your reservation on the books today!