Energy Conservation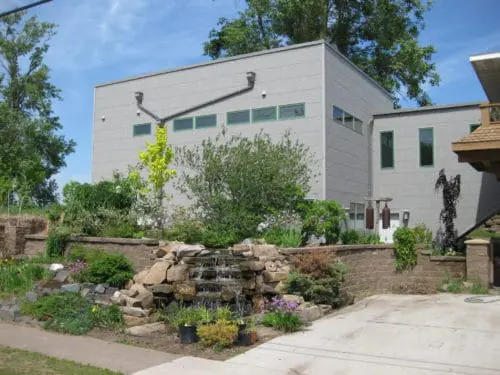 We reduce energy consumption through any means possible. As in selecting energy efficient appliances, compact fluorescent or LED lighting, turning things off when not in use and using more insulation and Low E insulated glass.
The fitting of Low Energy Light Bulbs.
All radiators are thermostatically controlled with settings checked.
Reducing our water consumption with low flow fixtures, a towel reuse program that provides guests with the option of not requesting new towels every day, saving water and energy.
Indoor Conservation
Our main household appliances are Energy Star rated.
Fresh Air – Rooms that have windows that open.
Non-Smoking Rooms -All our rooms are guaranteed to be free of smoke pollution.
Using environmentally friendly, phosphate free cleaning products.
Use e-mail as much as possible to save paper.
Bulk Soap & Amenities – Soaps, shampoo and conditioner in bulk dispensers instead of individual bottles, reducing packaging, costs and landfill impact.
Durable Service Items – Cups, glasses, mugs, dishes, tableware and other items that are long-lasting and not disposables.
We have a recycling system in place and all clean paper, newspapers, plastic, metal and glass are placed in a recycling bin which is clearly marked with visual aids for simplicity.
100% Cotton Towels-Sheets – Cotton items do not add VOCs to the air in guest rooms. Synthetic fabrics are not sustainable and use petrochemicals.
We try very hard to minimize our use of toxic cleansers in the bathrooms, without sparing our ideals on disinfecting and leaving rooms very clean for our guests. We try to keep in mind that everything that goes down the drain, eventually reaches the environment.
We purchase locally made products as much as possible.
Food – Fair Trade and Organic
Buying locally sourced produce wherever possible
Buying where possible Organic & free range & locally sourced food.
We purchase Fair trade products including teas and coffee, as much as possible.
Eco-friendly Food – We offer food that may be organically grown and raised or is local and fresh reducing transportation impact costs. Our breakfast items are fresh and made from scratch therefore eliminating synthetic, hydrolyzed and additives that are used to chemically preserve foods.
Allergies Conscious – We try to take care of people with chemical sensitivities and food allergies.
We worm compost all of our fruit and vegetable waste. The bins produce compost which we spread on our gardens and the worm "juice" is used to fertilize our outside lawn and gardens and inside house plants.
Building
We have used many recycled building products from building demolition's in the finishing of interior spaces – doors, moldings, handrails, balustrades, fireplace mantle, light fixtures and glass.
Double glazing and 6″ thick wall insulation with 12-16" attic insulation.
Local trades people and companies are used for maintenance work whenever possible.
Outdoor Space Conservation
Our building footprint is well below shoreline management watershed restrictions.
We have done extensive recycling of rock material in our landscaping by reusing old sandstone street curbs, cobblestones, building foundations and building stone work.
Flower beds covered in bark mulches.
We do not use herbicides or pesticides on our lawn or garden. The berries and herbs in our garden are organically grown.
Encouraging our guests to explore the local area and state bike trails that run past our front door.
We are located in the heart of a network of footpaths and bike trails. We encourage our guests to explore the area by foot or on bicycles. We provide maps and directions to all of these locations.