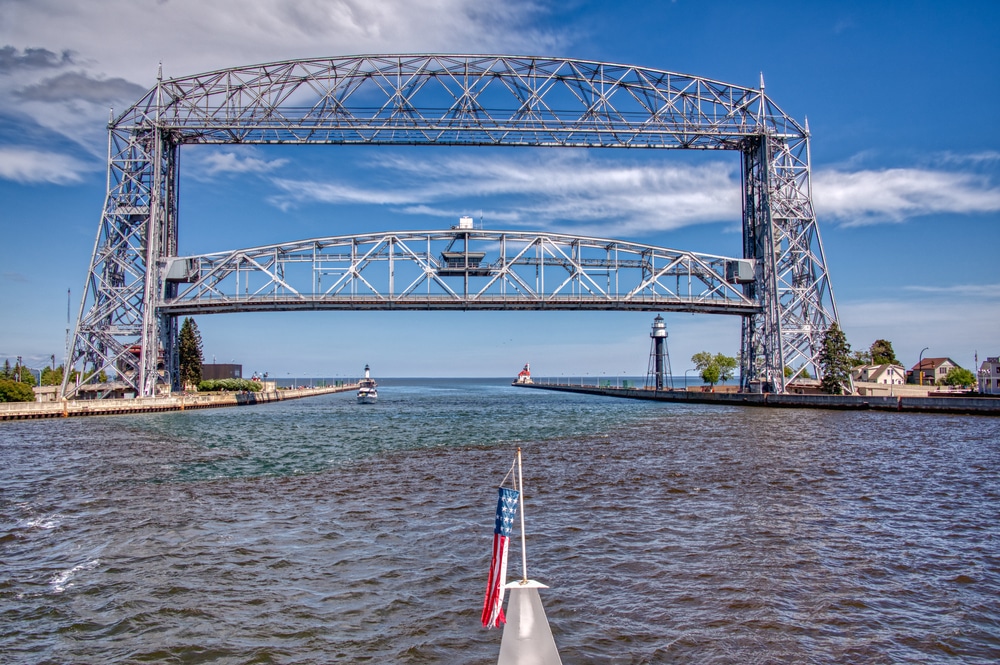 One of the best ways to explore the waters of Lake Superior is with a sightseeing or dinner cruise with Vista Fleet Duluth. You'll glide alongside the 1,000-foot lake freighters and oceangoing vessels heading into the harbor. During a narrated tour, you'll spot the picturesque lighthouses, important landmarks, historic bridges, and the beautiful shorelines of our majestic lake. We always suggest a sunset cruise for those visiting Duluth for a romantic getaway.
The Vista Fleet comprises two vessels, the 100-ton Vista Star, which can accommodate up to 220 passengers, and the Vista Queen, a smaller capacity boat for up to 50 guests. The accommodations aboard the ships are comfortable, and you'll find that the fully narrated cruises offer a blend of interesting facts, fun games, concessions, a full bar, and much more. Before or after your cruise, make time to stop at the 5,000-square-foot Vista Fleet giftshop, the leading retailer of nautical souvenirs, local gifts, and model ships.
Our Duluth Bed and Breakfast is the ideal lodging choice for those hoping to enjoy the sparkling waters of Lake Superior. Not only are we Duluth's only waterfront B&B, but our unique location offers our guests private access to a beautiful sandy stretch of beach for picnics, relaxing, and dipping your toes in the calm waters. Inside, you'll find five perfectly appointed guest suites tailored to relaxation and rejuvenation, all curated by our lovely and knowledgeable Innkeepers.
Join us on the shores of Lake Superior and book your getaway today!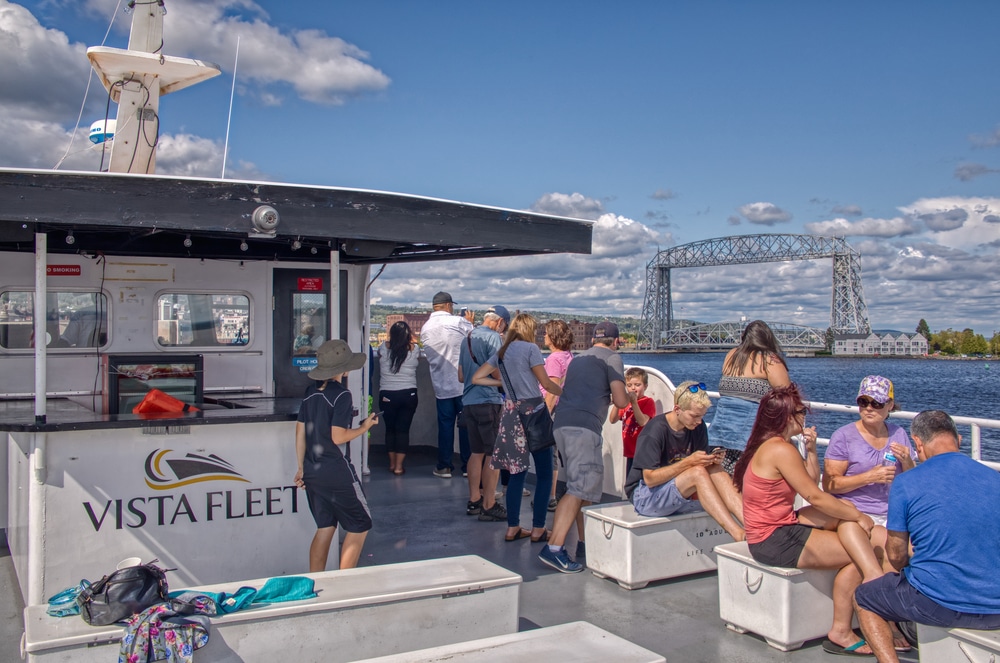 Enjoy a Scenic Cruise with Vista Fleet on Lake Superior
There are two main Vista Fleet cruise styles to choose from to enjoy the views of the lake. On the Sightseeing Cruises, you'll have the option of the 75-minute Duluth Waterfront Tour or the entire hour and 45-minute Grand Sightseeing Cruise. Both of these tours offer a professionally narrated experience with extensive knowledge and tips about the local landmarks, history of Lake Superior, and the city of Duluth. These experiences are a thoroughly entertaining way to spend part of your day.
The dining cruises with Vista Fleet are a great way to enjoy all of the above from the sightseeing options but paired with a meal and music. On the Sunset Dinner Cruise, You'll be welcomed aboard the Vista Star for an evening of sailing—grab a beverage and explore the upper deck before your meal. Dinner is provided by local favorite Bellisio's Catering, where you'll indulge in a classic Italian buffet with open family-style seating. After dessert, enjoy the top observation deck for stunning panoramic sunset views and a nightcap.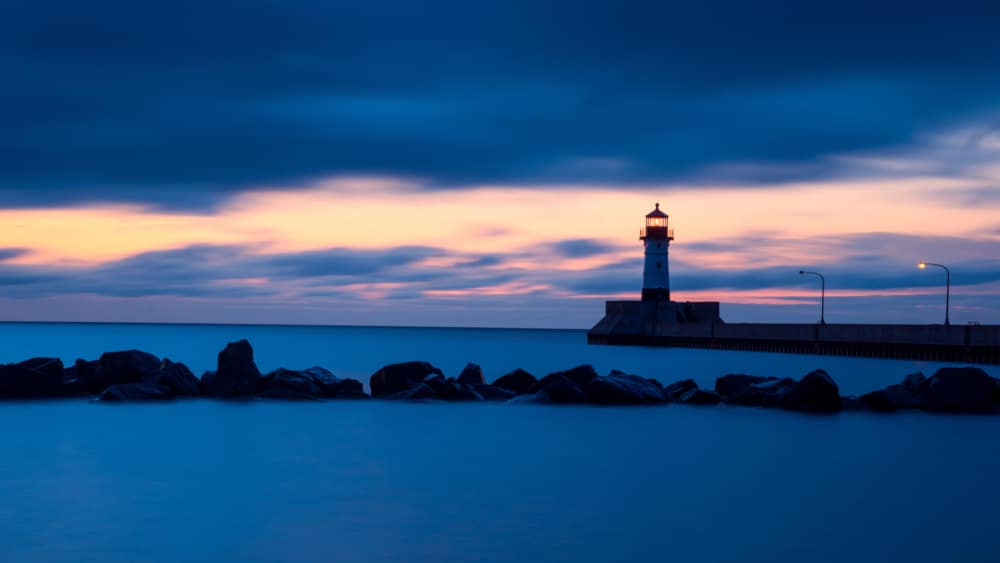 A few tips for those booking with Vista Fleet:
With more than 500 fantastic reviews on TripAdvisor, sailing with Vista Fleet is an excellent option for those visiting the Duluth area. Here are a few things to know before you go:
The port where Vista Fleet embarks is a half mile from our Duluth Bed and Breakfast—just an easy 10-minute route up Lake Avenue and across the Minnesota Slip Bridge.
Make a reservation before you go to ensure a spot on the cruise of your choice. You can book your reservations online or call the Vista Fleet Ticket Office at 218-722-6218.
It's best to arrive 30 minutes before your scheduled departure.
The Vista Fleet sails in rain or shine. The boats are fully enclosed for wet days, but you'll still see the sights from the expansive windows.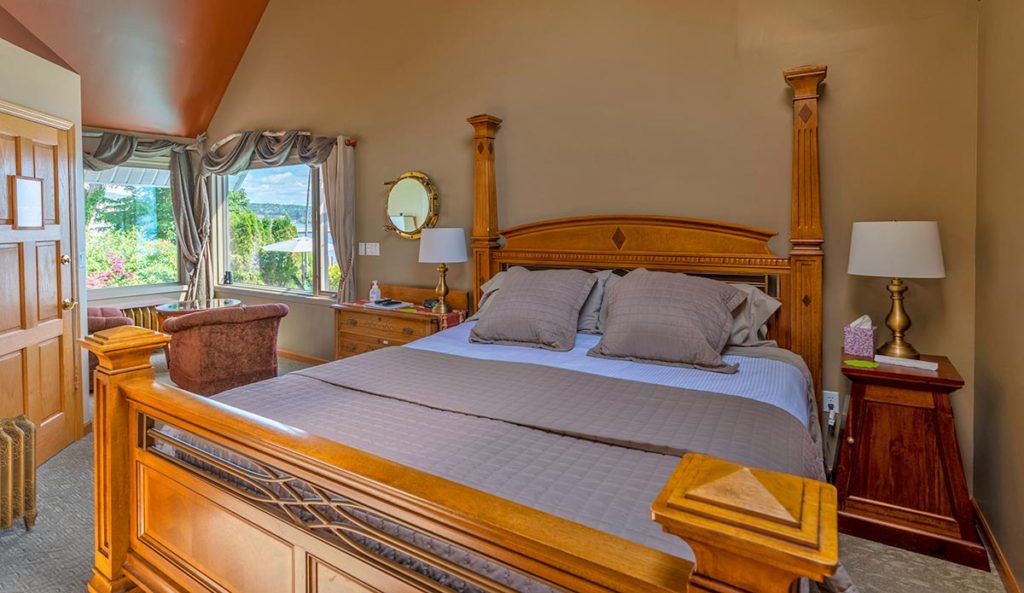 Beautiful Lodging on the Shores of Lake Superior
If you're searching for a special place to stay in Duluth, you've found it in the Solglimt Lakeshore Bed and Breakfast. Our Inn is unique with an eclectic aesthetic, including open spaces, cozy nooks, and a mix of antique and modern furnishings. Enjoy our outdoor spaces with stunning lake views from the porches, decks, and beachfront—all surrounded by our award-winning gardens. Our five guest suites are all fully equipped with comfort and relaxation in mind. Join us in Duluth and see for yourself why guests return to our B&B time and again. Book your next stay today!