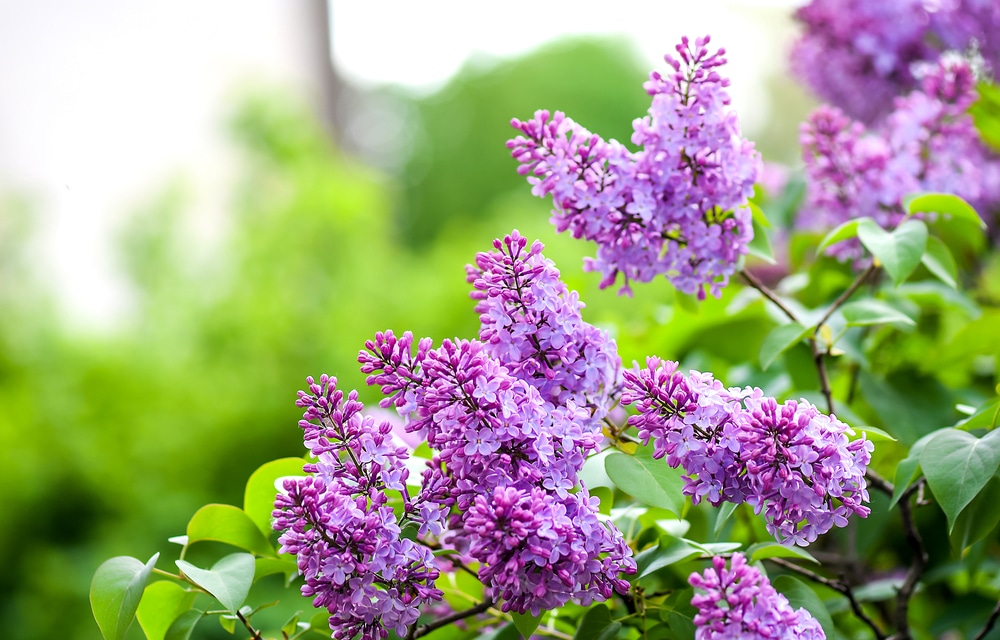 A lesser-known fact about this area of Minnesota is that Duluth is home to one of the longest lilac seasons in the country (some claim the world!), and this beautiful, delicate purple flower has quite the following. TwinPorts.com puts on the Lilac Lovefest, and it's a yearly celebration during the lilac season with music, arts, yoga in the park, and a dinner train ride through the countryside awash in the light shades of lavender, white, and deep purple blooms.
As a guest at our Duluth Bed and Breakfast, not only will you see plenty of lilacs along your route to and from our Inn towards Canal Park, but you'll love our garden grounds. Inside, our fully equipped guest suites have every comfort measure for a relaxing and pleasurable stay—all with the most amazing views of Lake Superior. Join us this spring and summer for the longest lilac season in the country, and reserve your room today!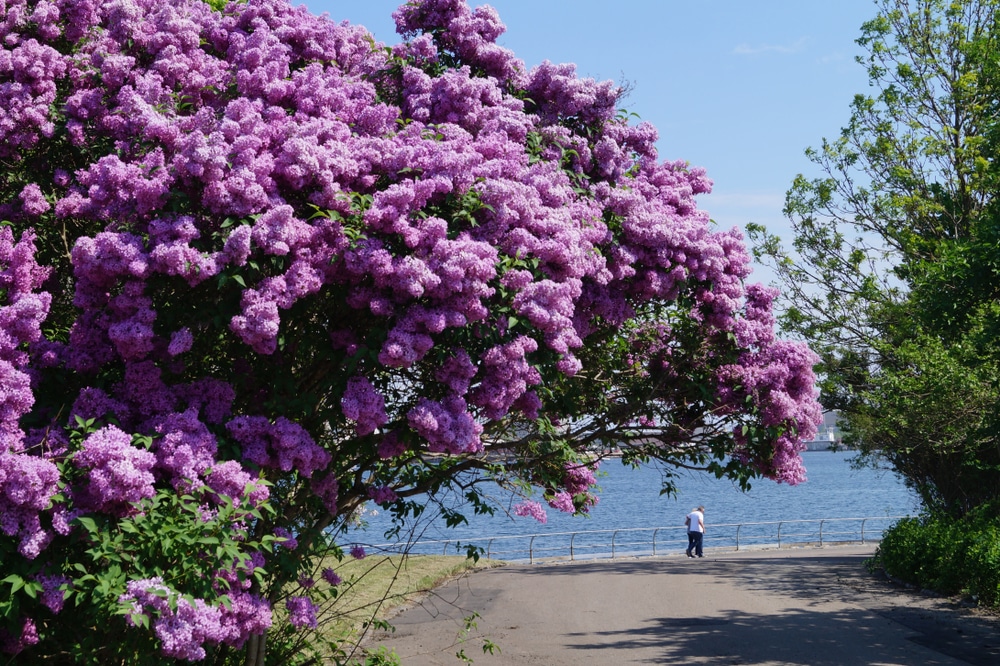 The Best Places for Lilac Season in Duluth, MN
The Lilac Lovefest events begin at the end of May and run through June. While there are many places in and around Duluth for lilac viewing, check out one of these planned activities to celebrate this lovely flower.
Lilac Yoga: Every Saturday at 8 am in June, head to Fitger's Courtyard for a guided yoga class with the classic poses and mantras, but with the addition of the beautifully scented lilacs in abundance surrounding the space.
Lilac Lovesongs—A Cabaret: On Tuesday, May 31st, at the NorShor Theater in downtown Duluth, enjoy a romantic evening with cabaret-style songs about love and the beauty of the natural world.
Lilac "Din & Gin" Train: Climb aboard the SkyView Dome Car, and enjoy a delicious meal of heavy appetizers paired with Vikre gin samplings while riding along the North Shore Scenic Railroad. The 2.5-hour excursion up the shore will be a dinner train ride to remember at the peak of Lilac season. Enjoy a tasty meal with an option for a cash bar and plenty of flowers along the way.
Lilac Art in the Garden: Talented local artists will show off their skills by painting the lilacs blooming at Park Point on Saturday, June 25th. These beautiful works will be displayed at Fitger's through the summer months. This is one of our favorite events to attend during the lilac season!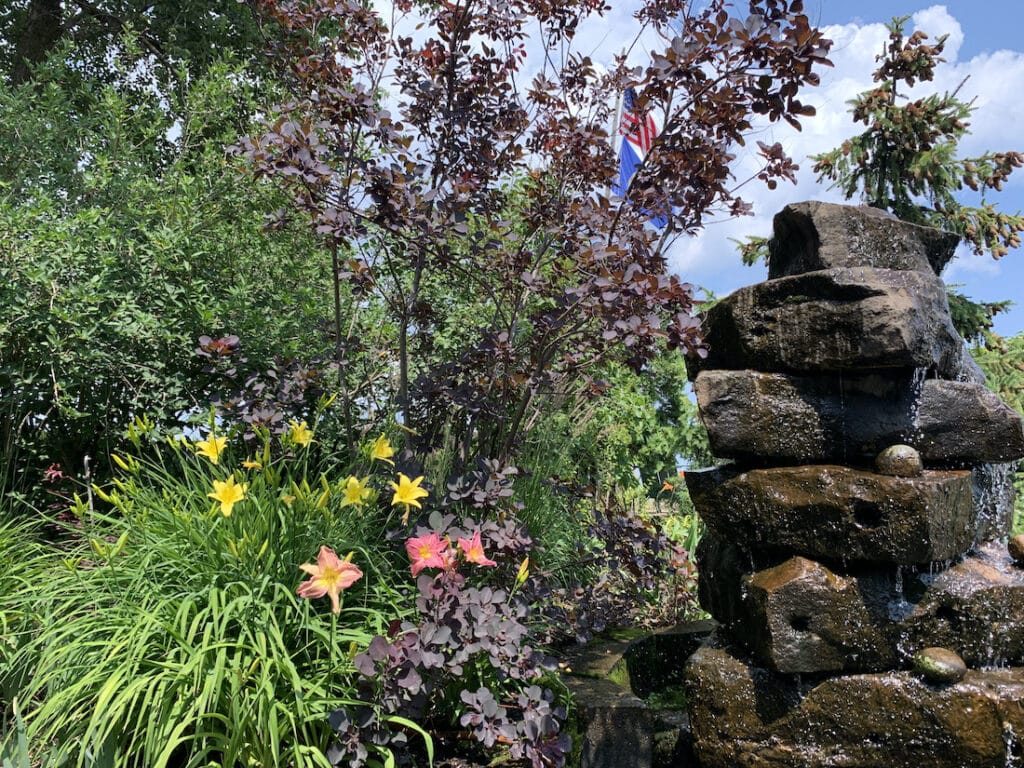 Our Own Beautiful Award-Winning Garden Grounds
Innkeeper Mary Grover has a green thumb! So much so that the gardens at Solglimt Lakeshore Bed and Breakfast have been recognized by local and regional awards for their design. As a guest here in the spring and summer months, you'll be astounded by the combinations of hardscape and lush trees, unique varieties of shrubs, and flowering plants. Mary is a big fan of Lilli varieties, so you'll notice those showstopping blooms (as well as some stunning lilac bushes) all around the property. Our gardens are a tranquil space, and we encourage all of our guests to take advantage of this peaceful setting.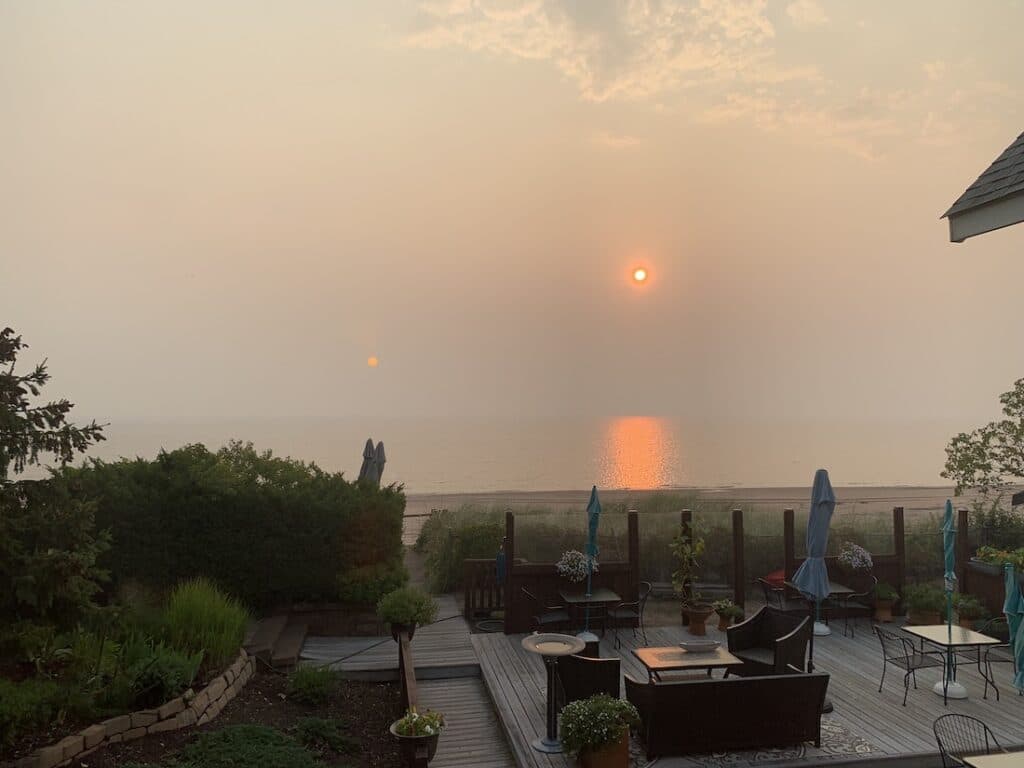 Stunning Views from our Duluth Bed and Breakfast
One of the best ways for us to tell you about a stay at our Duluth Bed and Breakfast is directly from our past guests. With nearly 120 five-star reviews on TripAdvisor, we've been so lucky to host such wonderful people. Thankfully, they have some kind words to say about us.
"If you want to treat yourself to a bed and breakfast with an awesome view of lake superior from your room, access to the beach out the front door, comfy bed, linens, towels, chairs, a jetted tub and gas fireplace, scrumptious 3-course breakfasts and fabulous hosts Mary and Brian who will pamper you to the core, look no further. BOOK SOLGLIMT."
–Annie S. 
"Solglimt B&B is what happens when a spectacular location intersects with genuinely warm hosts. Mary and Brian have designed a setting without equal, impeccably appointed and topped with gourmet breakfasts to delight the senses and create indelible memories."  –Fessere
We can't wait to host you in Duluth during the lilac season! Head over to our booking calendar and reserve your room today.