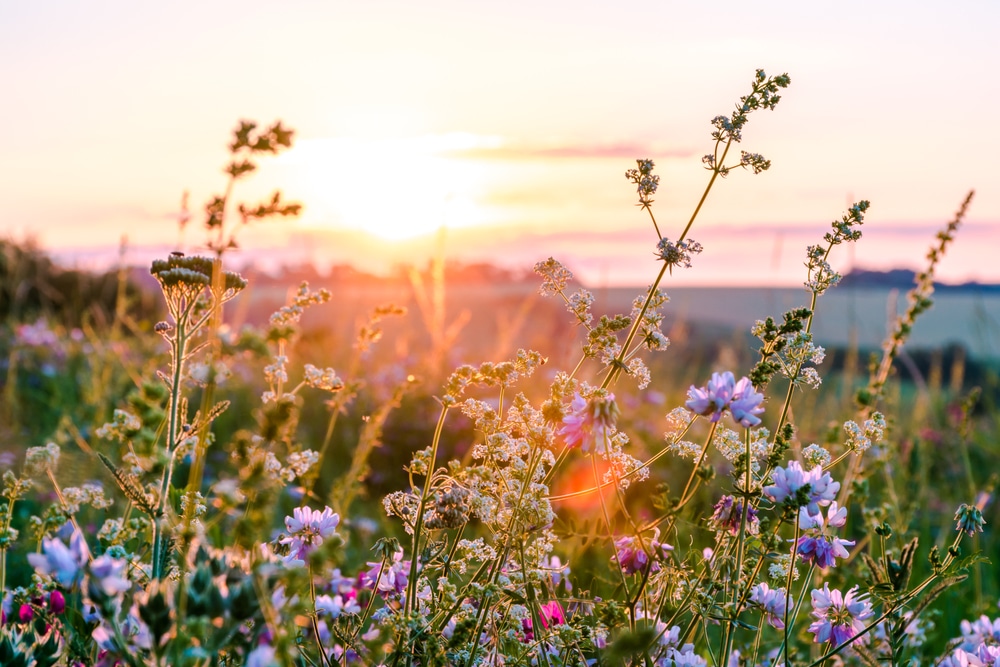 Within minutes of snowmelt and as sunshine warms the ground, the Minnesota wildflowers sense the change of season and begin to erupt on the forest floor. It's the North Shores' special secret and makes hiking extra magical during this time of year. The Superior Hiking Trail (SHT) is one of the best places in Duluth to find these beautiful native Minnesota wildflowers; however, you'll be able to peek at some of these blooms within city limits too.
As a guest at our Duluth Bed and Breakfast, you'll be immersed in the area's natural beauty. Our location on the Park Point sandbar that stretches seven miles out into Lake Superior is as unique as it is stunning. In fact, Travel and Leisure just included our Park Point Beach on their list of the "Top 25 US Beaches."  And Solglimt Lakeshore Inn is directly on the water, with that beautiful sandy beach separating us from the lake. We encourage all of our guests to enjoy the beachfront and our garden grounds as if it is your home away from home.
Don't miss the Minnesota wildflowers, and book your next stay today!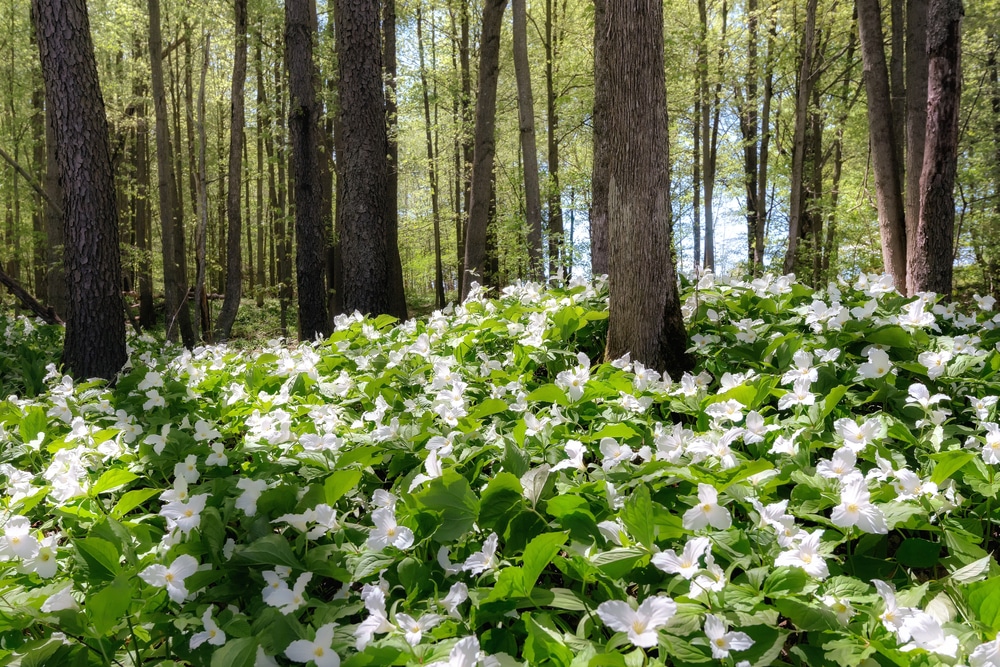 The Best Hikes for Minnesota Wildflowers
While many of the best hikes for Minnesota wildflowers will be along the Superior Hiking Trail, there are plenty of options closer to city limits. Below, read on for our top five trails to check out for these spring blooms;
Elys Peak: This 6.6-mile round trip hike will take you through old-growth woods and a forest floor blanketed with blooming Trilliums, one of the most elusive and short seasoned Minnesota flowers.
Twin Lakes Trail: Also known as the Bean and Bear Lake Trail on the Superior Hiking Trail, this route is about seven miles and is considered moderately challenging due to some climbing segments. Be sure to bring a bagged lunch; there are plenty of beautiful spots with a view for a picnic and a break.
Willard Munger State Trail: This is the primary trailway that runs through Jay Cooke State Park, with multiple segments connecting different wilderness zones and urban areas. The majority of this trail is paved and accessible for all hiking skill levels.
Grand Portage State Trail: Also located within Jay Cooke State Park, this trail follows along the St. Louis River. Find some beautiful Minnesota wildflowers in the forests and meadows here.
Lake Walk: You won't have to go far to enjoy this trail along Lake Superior. Head out on foot from our Duluth B&B and find this easy, paved path along the shoreline beginning in Canal Park. While the entire walk is over seven miles, our guests often explore as far as they see fit. There are many points of interest along the way and places to take a break and enjoy the views.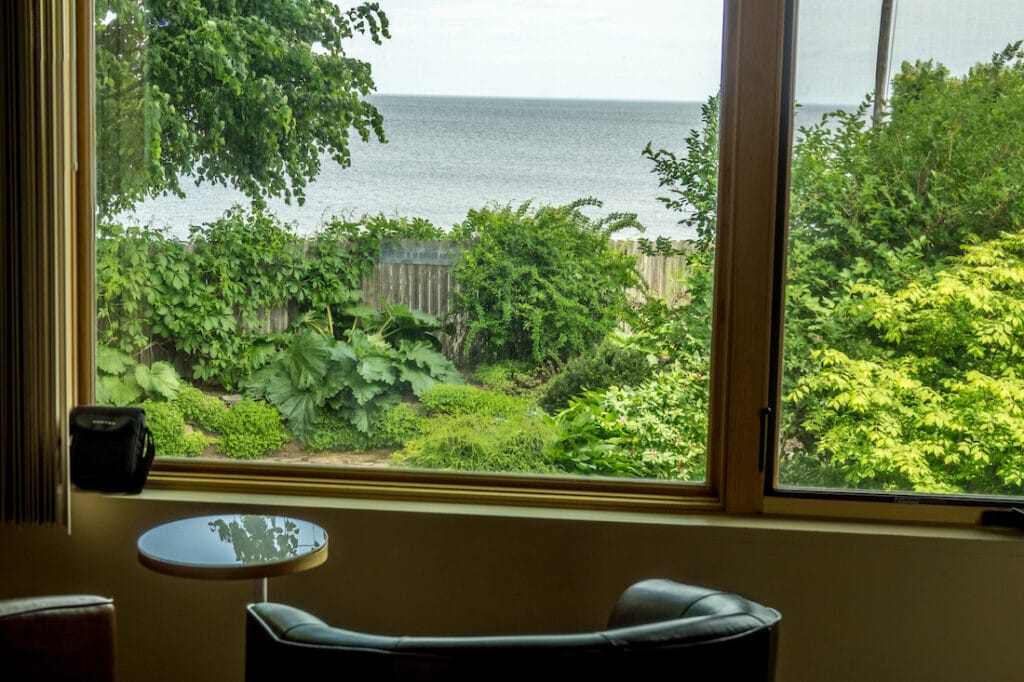 The first thing our guests comment on when they arrive at our Duluth Bed and Breakfast is the stunning views from our picture windows of the expansive lake, lush greenery, and our award-winning gardens. If you're one of those here on the hunt for Minnesota wildflowers, you'll be in luck on our garden grounds. At Solglimt Lakeshore Bed and Breakfast, we have many different varieties of Hosta and Iris with several unique shrubs and trees. Also, a wide array of various summer annuals for beautiful showstopping blooms.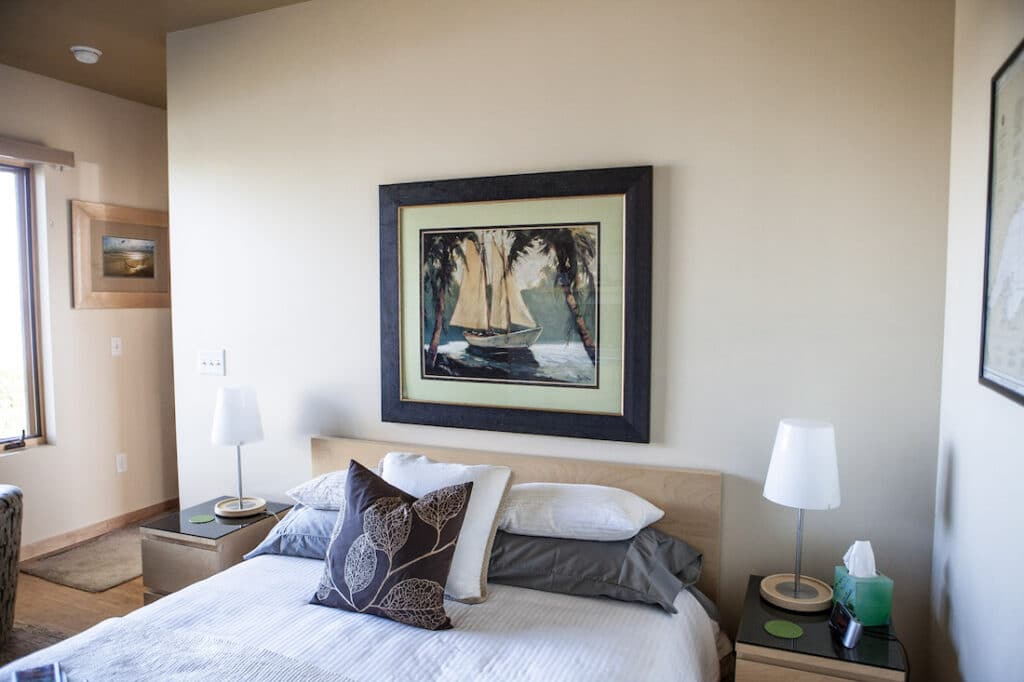 Comfortable Lodging at our Duluth Bed and Breakfast
The Park Point Suite (pictured above) is unique due to its luxurious comfort and environmentally conscious touches. It turns out those two things can go hand in hand! Sometimes we have this idea that sustainability means giving up something else, but it's just not the case. This suite has a high-efficiency shower, clean-burning fireplace, and sod roof—integrating high-end amenities with energy conservation. This room is often described as earthy, warm, and relaxing—and we couldn't agree more.
On the topic of conservation, we're also equipped with a Juicebox electric vehicle charging station at our Duluth B&B. We believe electric vehicles are likely the future of automotive transportation, but they can still be a second choice when picking a rental vehicle due to the lack of charging stations. So we took care of that! When you visit us, your electric vehicle can recharge outside the Inn while you're doing the same inside.
Start planning your next vacation full of Minnesota wildflowers in Duluth, and get your reservation on the books today!