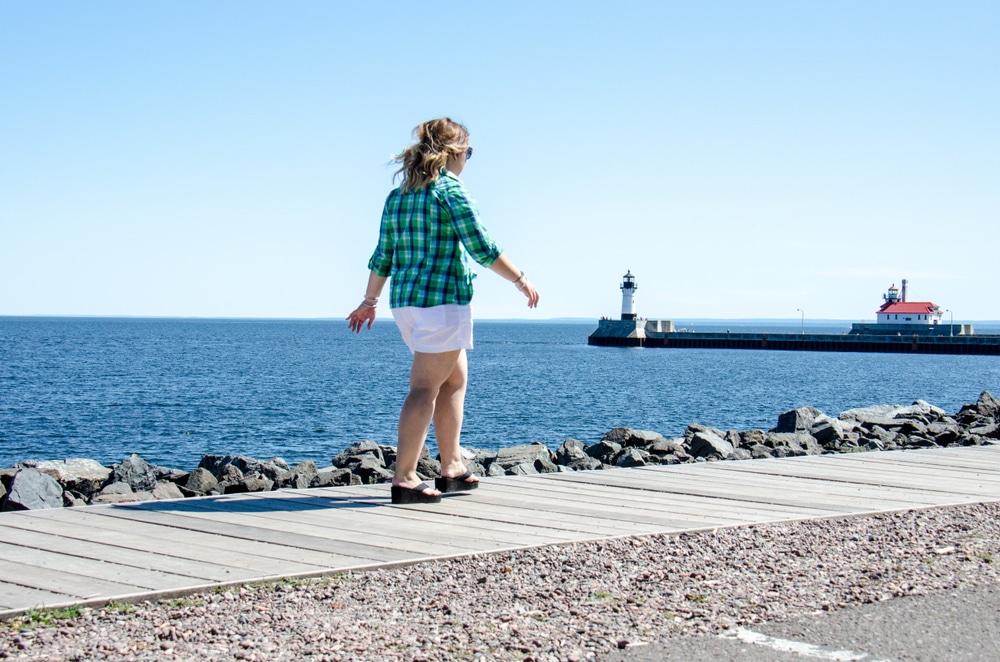 The Duluth Lakewalk is one of the best ways to see this beautiful Minnesota city without ever having to get in a vehicle! Loved by locals and tourists alike, this unique feature of Duluth is one of the most scenic walking and biking paths around Lake Superior. Here you can savor a relaxing stroll along the waterfront where you'll find lots of points of interest along the way.
The Duluth Lakewalk offers incredible vistas, parks, gardens, and beaches that are away from the hustle and bustle of a busy urban area. That being said, the Lakewalk is also conveniently located near shopping, dining, and other great attractions Duluth is known for.
Let our lakefront bed and breakfast be your ultimate getaway this season! Our Duluth bed and breakfast is a tranquil escape for your ideal Minnesota vacation. We are located within steps of the Duluth Lakewalk and all of the incredible sights along the way. You can leave right from our doorstep and spend the whole day exploring without ever having to get in a car.
Retreat back to our Minnesota inn and enjoy time in our award-winning gardens and soaking in the views from our decks. Guests can also unwind on our 120 feet of unspoiled sandy beach for some private time next to Lake Superior. If you are looking for the perfect place for your Duluth getaway this season, book your stay with us today!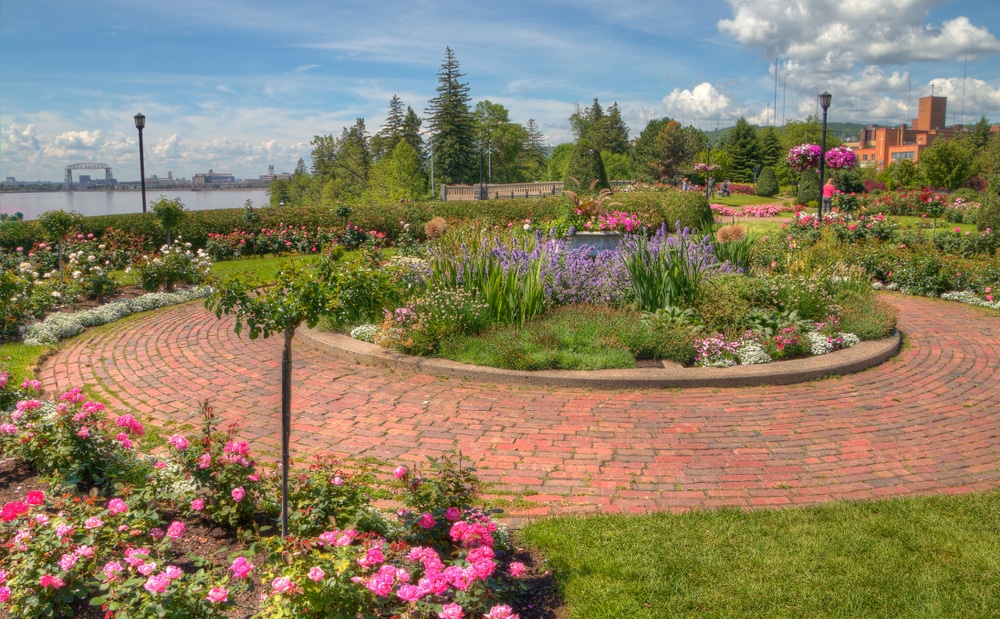 Walk The Duluth Lakewalk
A fun and interesting way to get out and see the city of Duluth is to walk along the Duluth Lakewalk, which not only has great views of Lake Superior but also boasts some of the top attractions that this Minnesota city has to offer. Many people walk the main 3 miles of the lakewalk and don't realize that you can continue this stroll for another 4 miles making it a total of a 7.25-mile stretch. There are many reasons to explore the Duluth Lakewalk but here are our favorite places to take note of along the way.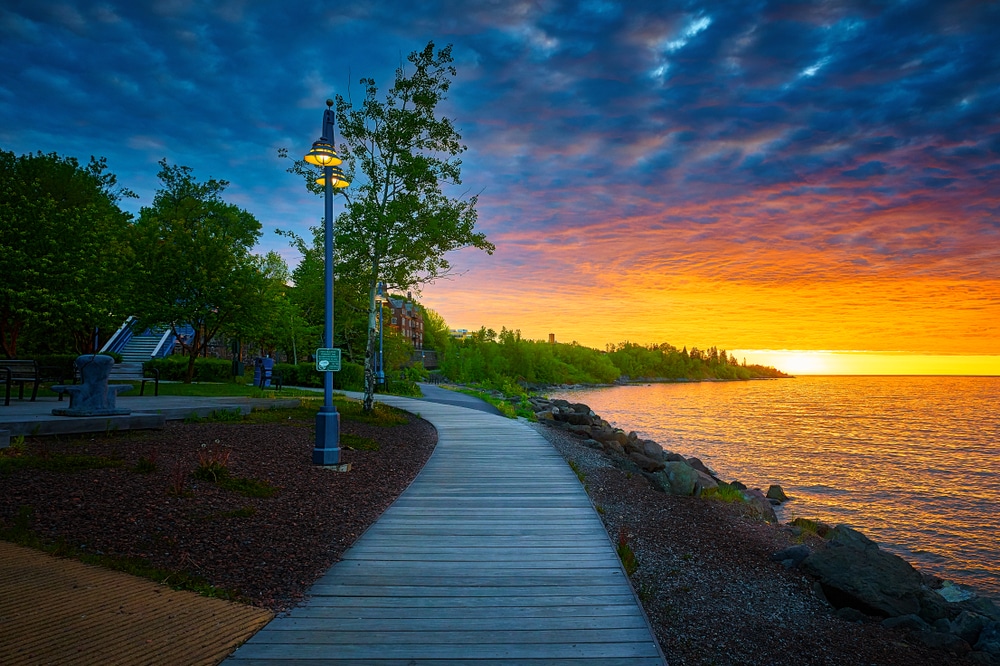 The Best Duluth Lodging
Our Duluth lodging is the best choice for your vacation to this beautiful Minnesota city! Located within just steps of the Duluth Lakewalk, we offer the perfect lakeside retreat. Our cozy and comfortable accommodations are set up with your ultimate comfort in mind. In our beautifully appointed guest rooms, you'll find everything you need for the ideal getaway. Each room is uniquely decorated to reflect the beauty and eclectic culture of Duluth. Amenities you'll enjoy include private baths with complimentary Aveda products, an electric or gas fireplace, sitting nooks, views out your window, and much more!
We offer a full gourmet breakfast to get you fueled up for whatever you have planned for the day! Our breakfasts feature fresh, locally grown produce and each meal is prepared by hand. You'll savor 3 courses of bread, fruit, and the main dish as you look out over the glittering water of Lake Superior. If you want the perfect peaceful lakeside retreat that is also near many of the top attractions in Duluth, book your stay with us today!