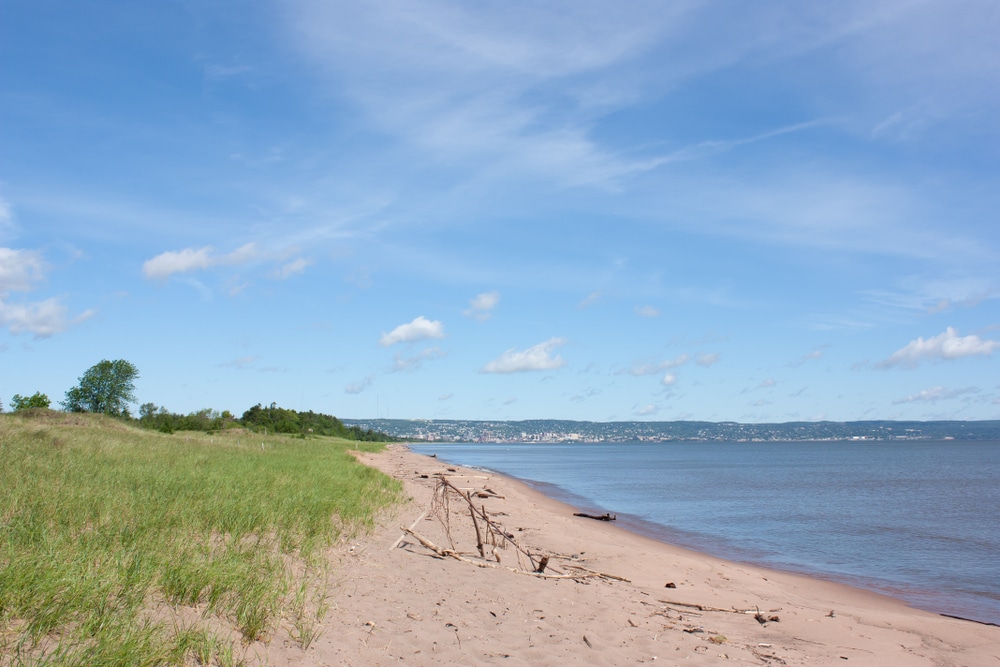 Park Point in Duluth is an oasis from the hustle and bustle of the downtown area. This summer destination is an ideal spot for recreation of all kinds whether you want to swim, hike, or relax on the beach, there is something for everyone here! Our cozy and comfortable Duluth bed and breakfast just happens to be situated on this beautiful stretch of land. At our beachfront lodging, you can sit back and view all of the action in Lake Superior and St. Louis Bay. Here you are just steps away from one of the best spots in Duluth.
Let our Duluth bed and breakfast be your ultimate escape this summer! We have plenty of outside spaces to soak in the sunshine as well as casual yet elegant private guest suites for you to unwind in at the end of the day. Our Minnesota inn is decorated with an eclectic and contemporary design to make for a memorable and unique stay. Whether you want to get out and explore the area or spend the day de-stressing next to the water, our Duluth lodging is here to welcome you. If you want the best lakefront getaway this summer, book your stay with us today!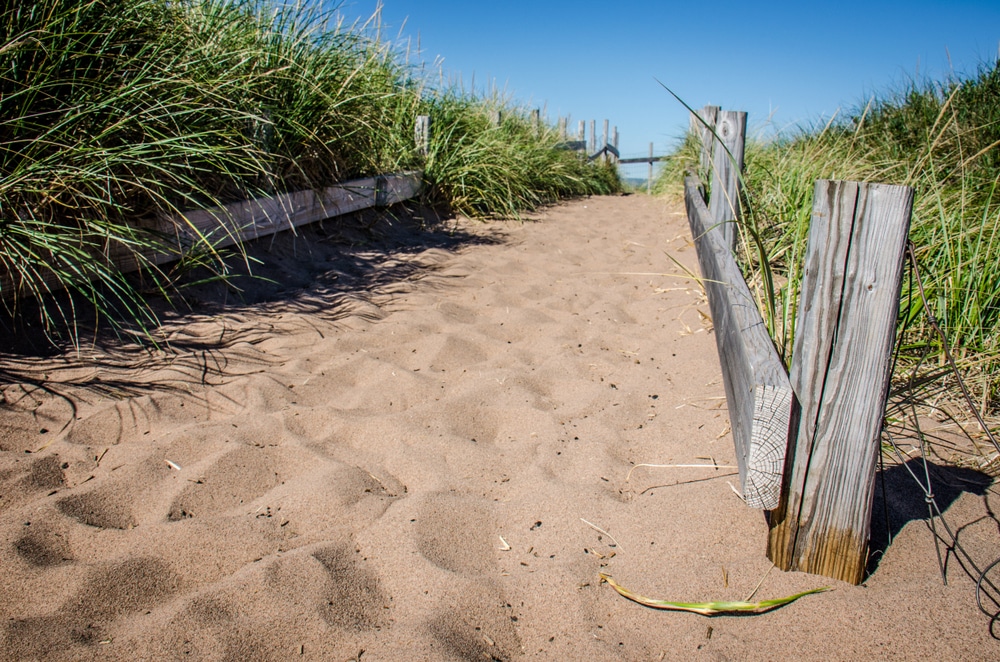 Lodging on Park Point in Duluth
Park Point in Duluth is the world's largest freshwater sandbar that stretches out for 7 miles along sparkling Lake Superior. From one side of the sandbar, you see great views of the open waters of the lake and from the other side, you can witness cargo ships arriving and departing the bay as well as recreational boats enjoying the splendor of a summer day.
Our lakefront accommodations on Park Point in Duluth are the best place for relaxation and peace for the ultimate summer getaway. We offer guests a space to let the world melt away all while being just steps away from many of the attractions this city is known for. Here are 3 great reasons why Solglimt is the best lodging on Park Point in Duluth.
Being on Park Point in Duluth creates an advantage of being nearby the Park Point Recreation Area. This gorgeous spot includes everything you need and want for the perfect summer day. Bring a good book or a picnic lunch to hang out on the public beach here, or take a refreshing dip in the cool waters of Lake Superior. The pine forests and beach habitat make for great opportunities for birding. Songbirds, common terns, and even peregrine falcons frequent the area.
The outside spaces of our Duluth lodging are the best place to relax in the morning, in between sightseeing during the day, or to hang out in to help wind down in the evening. We have decks with excellent views of the water, award-winning gardens to wander through, and 120 feet of unspoiled sandy beach right outside our door!
The amenities you'll receive during your stay at our beachfront bed and breakfast definitely make us the best lodging on Park Point in Duluth! Not only do you have a perfectly appointed guest suite to relax in, but you will also be treated to a full 3-course breakfast. You'll savor a lovingly prepared meal made with locally grown, organic foods and produce. All the while getting the best breakfast view of the lake in all of Duluth.
Things to do on Park Point Duluth This Summer
Park Point offers a plethora of opportunities to get out and explore especially during the warmer months of the year! Aside from the spectacular Park Point Recreation Area, there are ways to branch out to explore this unique spit of land. Best of all you can get out to see and do things without having to go very far from our doorstep. Here are some more things to do at Park Point in Duluth.
The Park Point Trail is a 4.5-mile loop trail located at the southern end of the sandbar. This hike offers views of Lake Superior along the wooded path as well as the opportunity to see a historic lighthouse and historic buildings.
The eclectic character of homes in the Park Point neighborhood calls for you to take a stroll through this unique area filled with both historic and newly built homes.
Consider exploring the area from a bike. If you forgot yours at home Wheel Fun Rentals just over in Canal Park offers bikes as well as surreys for a fun and memorable time!
Head out on the water to go on a kayak tour. Daytripper of Duluth offers a tour that leaves from Park Point where you'll get the chance to paddle along the beautiful harbor and canal Park. You'll also see incredible views of the Aerial Lift Bridge from the water.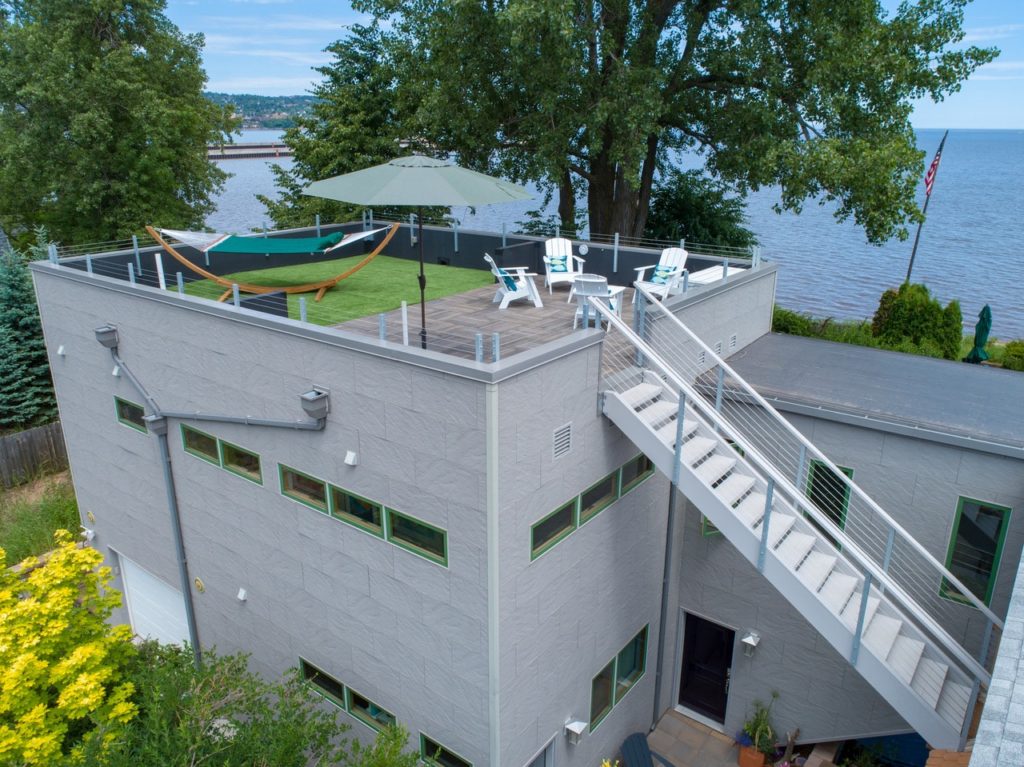 The Perfect Park Point Accommodations
Our Minnesota lodging is the best choice for a relaxing stay in comfort surrounded by incredible beauty. Here you can unwind and let our accommodations be the private beach house of your dreams! Our tranquil bed and breakfast on Park Point in Duluth will be an unforgettable escape this summer.
Choose one of our 5 private guest suites for your perfect vacation. Each room has a casual yet elegant ambiance, each with its own unique decor. You can enjoy an electric or gas fireplace for those chilly evenings, a sitting nook to retreat to, plush robes to curl up in, and much more! We can be your ultimate beachfront cottage. If you want the best place for your vacation to Park Point in Duluth this summer, book your stay with us today!