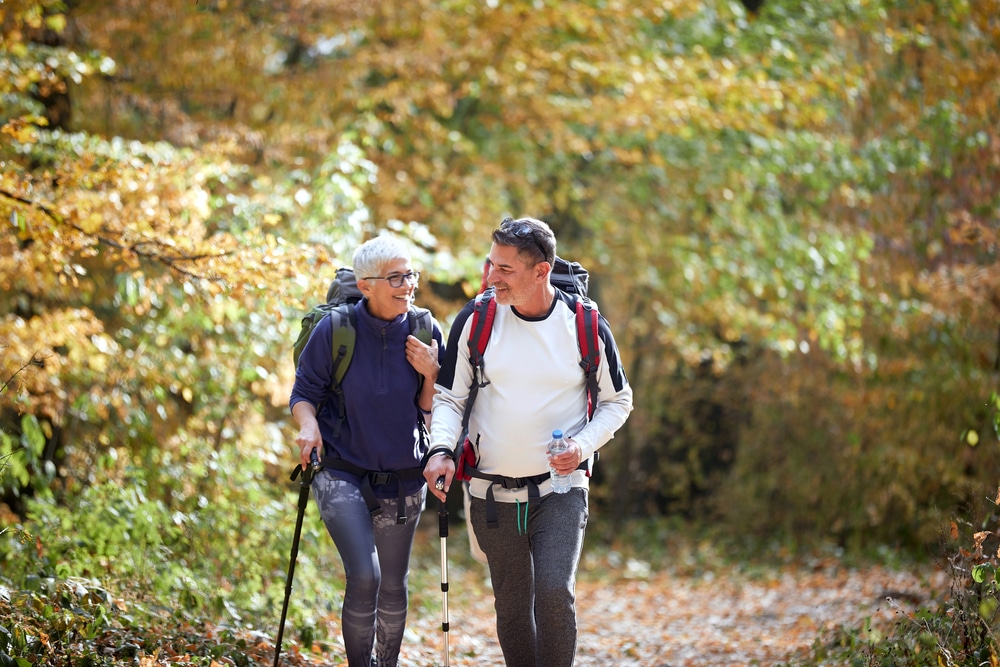 One of the biggest draws to our beautiful city on Lake Superior is the fantastic Minnesota State Parks. Duluth feels like a small metropolis surrounded by gorgeous forests with hiking trails, lakefront parks with beaches and lighthouses, and hidden waterfalls and streams. Though you'll have all of the amenities of a big city, there's untouched nature just a stone's throw from the downtown core.
Over the past decade, the city of Duluth has developed a reputation as an epicenter of wilderness experiences bordering an urban area. In a push to encourage more people to get outside and explore the great outdoors, the trail system connecting the city to the woods has seen a lot of updates. It's no surprise that the Minnesota State Parks host millions of visitors annually—and that number keeps growing each year.
When you begin to plan your next adventure to Minnesota, our Duluth Bed and Breakfast is a unique destination for an extraordinary lodging experience. Located in Canal Park on the water's edge of the seven-mile arm that reaches out into the expansive waters of Lake Superior, our beautifully appointed Inn feels a world away. We can't wait to host you in the new year in one of our five suites and at our dining table for breakfast each morning! Book today.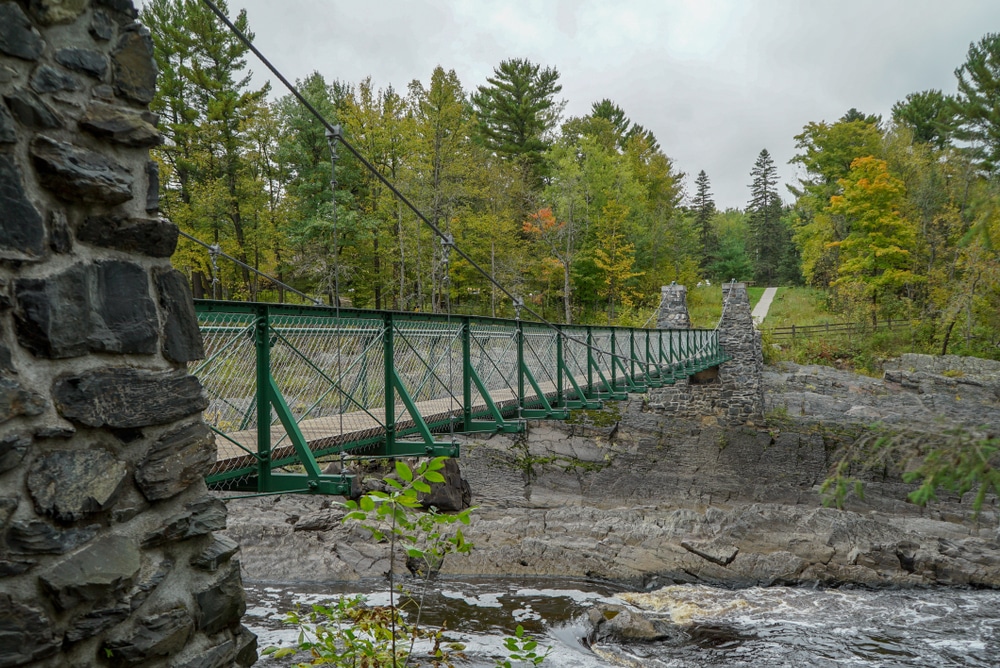 Explore some of the Best Minnesota State Parks near Duluth
While you'll have free range of the beachfront area at our Duluth Bed and Breakfast, if you're an avid hiker or nature lover, you'll want to plan a trip or two out to these nearby Minnesota State Parks. You can immerse yourself in the beautiful countryside of the midwest and retreat to our Inn for a relaxing evening to recuperate.
Here are four Minnesota State Parks to check out near Duluth:
Jay Cooke State Park: This Minnesota State Park is home to the iconic swinging bridge crossing the untamed St. Louis River. Located only 25 minutes from our Duluth Bed and Breakfast, Jay Cooke is one of the most visited parks in our area. You'll find 50 miles of hiking trails through rugged, wooded forests and along the river, eight miles of paved bike routes, and 13 miles of mountain biking options.
Gooseberry Falls State Park: Head north along the scenic Highway 61; in just under an hour, you'll find one of the most picturesque Minnesota State Parks. Waterfall lovers flock to this gem, as you'll discover three impressive examples along the Gooseberry River, which cuts through a rocky gorge. Be sure to check out Picnic Flow—one of the North Shore's lava flow areas on Lake Superior and an excellent stop for a sack lunch.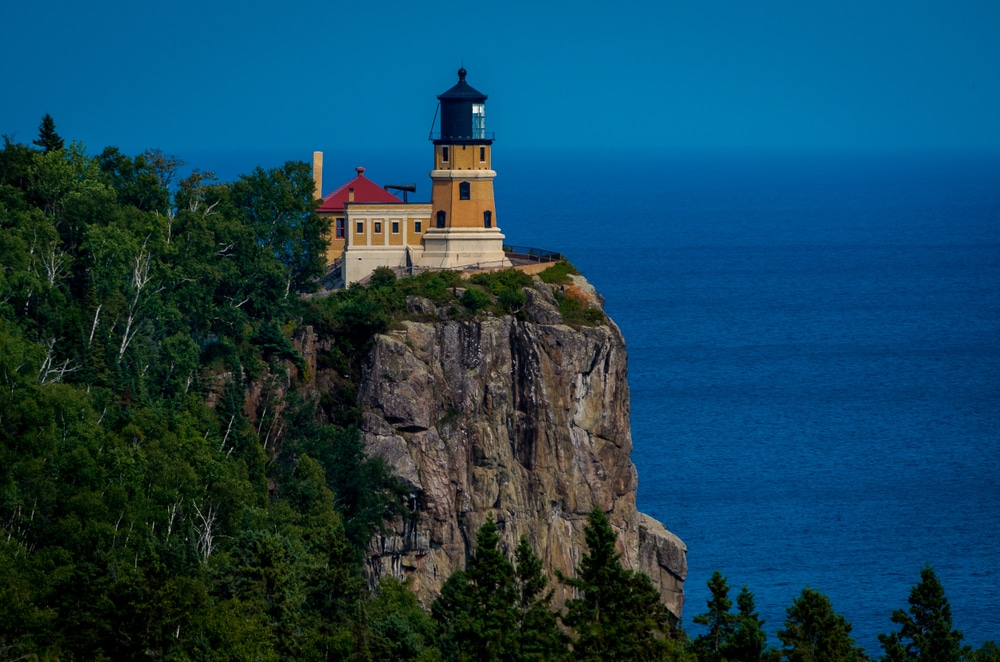 Split Rock State Park: There's a reason why Split Rock is one of the most photographed state parks in Minnesota: the majestic lighthouse holding court from the rocky cliffs above Lake Superior. The trails here connect to the Superior Hiking Trail, which the majority of parallel the lake, weaving through stands of birch, spruce, fir, and ash trees, and offer some of the most exemplary views of the North Shore.
Tettagouche State Park: For more breathtaking waterfalls, this is one of the best Minnesota State Parks! Located about an hour north of Duluth, this natural area is also a popular spot for rock climbing and fantastic views of the North Shore's rocky cliffs and the Sawtooth Mountains. You'll find plenty of great hiking trails that wind through the forest to inland lakes only accessible by foot.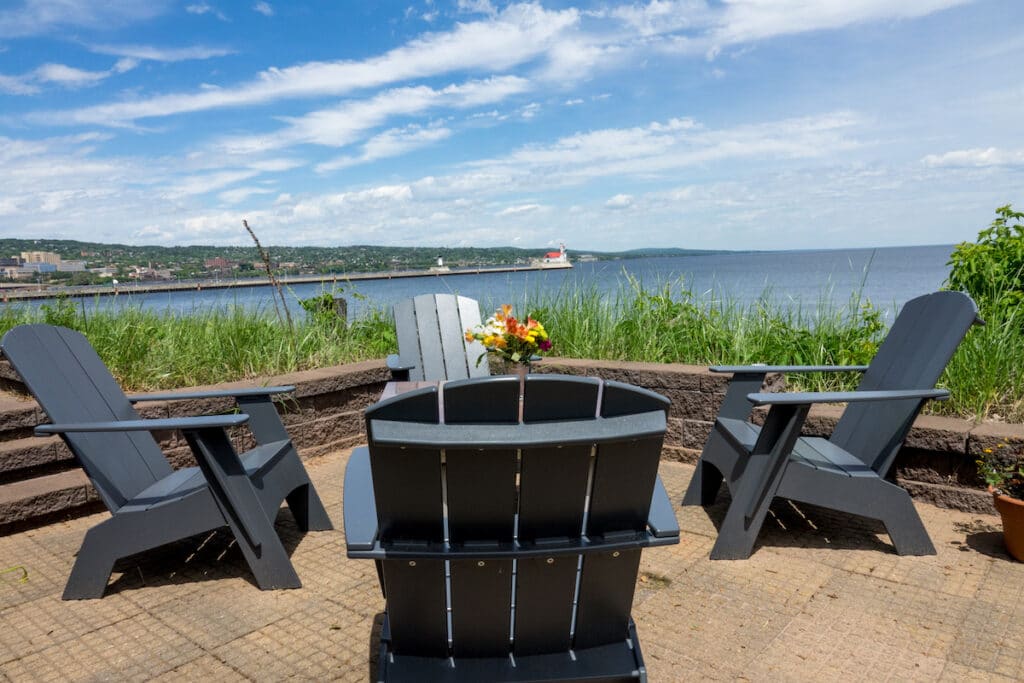 Gorgeous Lakefront Lodging at our Duluth Bed and Breakfast
No trip to Duluth is complete without visiting one of these majestic Minnesota State Parks. And thankfully, when you stay at our Duluth Bed and Breakfast, you'll be in the ideal location to explore the great outdoors. Even better, just outside our doorstep, you'll have access to a 120-foot swath of beautiful sandy lakefront with some of the best views of the ships heading into port and the historic Aerial Lift Bridge.
Inside, sit back and relax in the peace of our comfortable Inn. Our five tastefully appointed guest suites have private baths with Aveda products and fluffy towels, comfortable beds with fine linens, stunning views of the lake, and our award-winning gardens. Join us, and bask in the sun by the water.
Get your next adventure on the calendar and book your next stay in the midwest today!