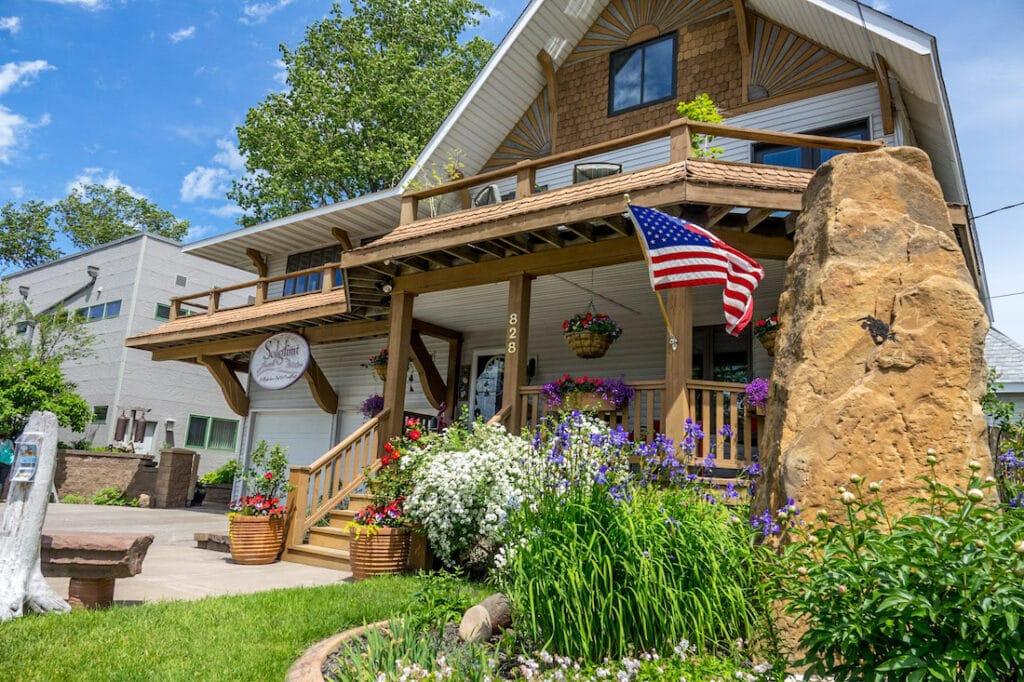 As you begin your search for lodging near downtown Duluth for your next getaway to our charming city on Lake Superior, look no further than our spectacular Duluth Bed and Breakfast. Our Inn is only a ten-minute walk or three-minute drive across the historic Aerial Lift Bridge to Canal Park, numerous popular Duluth restaurants and bars, art galleries, and local historical tours—we are in the ideal location for lodging near downtown Duluth for adventures!
Inside, you'll feel relaxed from the moment you arrive in the most comfortable lodging near downtown Duluth. Additionally, our Duluth Bed and Breakfast is as close to Lake Superior as it gets; we're tucked on the shoreline with sandy beachfront access for our guests to enjoy. Our award-winning garden grounds create a stunning backdrop for your vacation—from the expansive lake views from our new rooftop deck and lush landscaping, and you'll be in heaven.
Our five private guest suites are spacious, well-appointed with high-end amenities, and each has its own unique decor and design. At our Duluth Bed and Breakfast, we appreciate the finer things in life, from collecting art from local and well-known artists, sipping a perfectly aged bottle of Cabernet, and immersing ourselves in the natural beauty surrounding us every day. Join us at our luxury lodging near downtown Duluth and book your next stay today!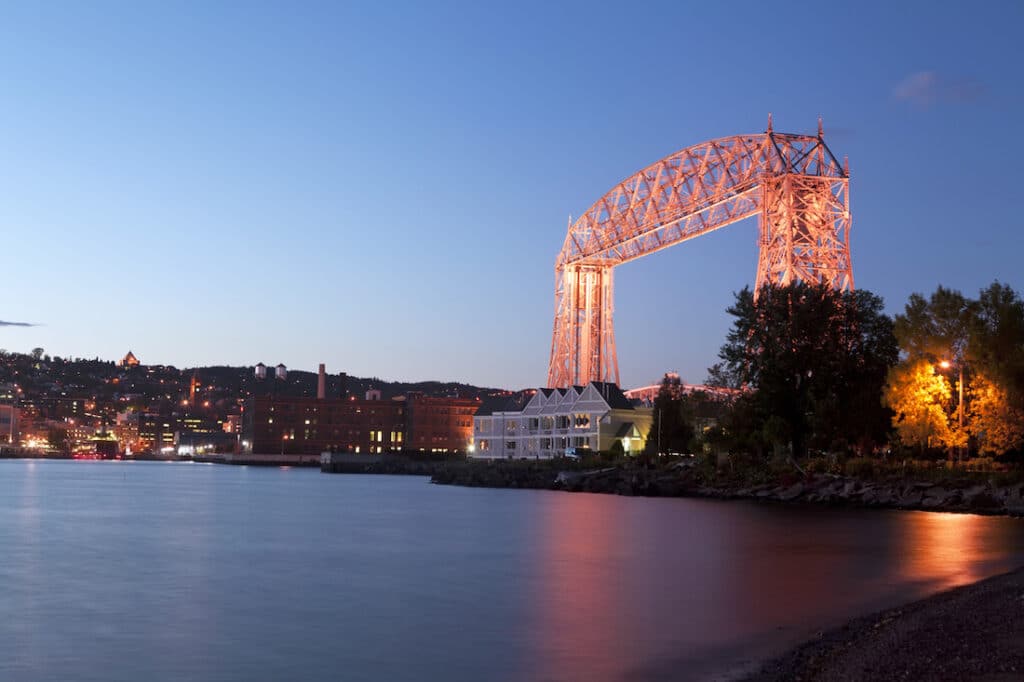 Excellent Lodging Near Downtown Duluth at our B&B
Location can be everything when it comes to a successful vacation. Thankfully when you book our lodging near downtown Duluth, it also comes with comfort, luxury amenities, complimentary homemade breakfasts, and our warm and welcoming service. After you've settled into your guest suite at our Duluth Bed and Breakfast, you'll be ready to explore.
Here are the best things to do in Duluth, not far from our lakeside Inn.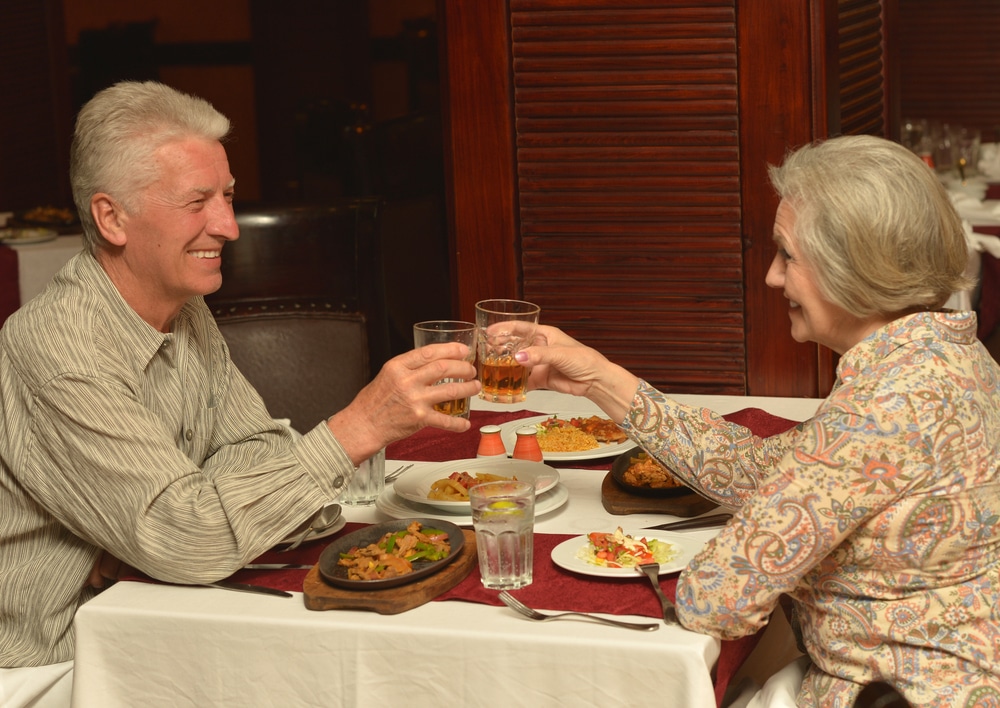 Thankfully, our lodging near downtown Duluth puts you in an ideal location to dine out at our favorite Duluth restaurants, and many are within walking distance from our Bed and Breakfast. You'll find an array of cuisines, dining styles from elegant to casual, and creative menus using the bounty of our area. Va Bene is a favorite of locals and visitors alike for impeccable homemade pasta, scratch sauces, and a fantastic wine selection—all with a stunning view, of course!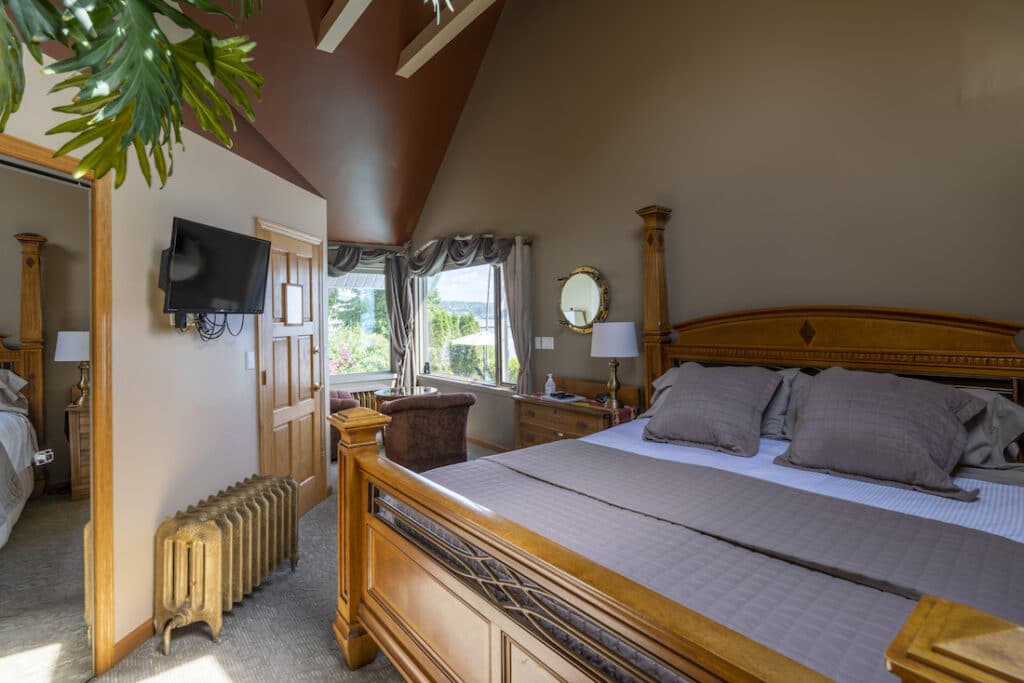 Join us in the New Year at our Duluth Bed and Breakfast
The Lake Superior Suite is one of our favorite rooms (pictured above), with two impressive windows facing the Lake offering panoramic views of the canal and the hillside above the city. The seating area here is ideal for an evening with a glass of wine, watching the activity on the Lake as the sun sets and the Aerial Lift Bridge lights begin to flicker on. Enjoy the comfortable King bed, 20-foot cathedral ceilings, and steam shower in the private bath.
Start planning your next getaway to the midwest and book your lodging near downtown Duluth today!