Canal Park is a beautiful gathering space in Duluth; from the lake walk and aquarium to live events and Canal Park restaurants, there's no shortage of activities to fill your days here. Duluth is an excellent (and often underrated) city to visit. With its location on the shores of Lake Superior, this area is a melting pot of cultures and people from around the country and the world. So it's no surprise that the restaurants in Duluth are unique, innovative, and full of bold flavors and ingredients.
You'll have your pick of cuisines at the Canal Park restaurants, including farm-to-table dining and authentic Italian to gourmet burgers and wood-fired pizza. And these establishments run the spectrum of white tablecloths and candlelight to walk-up counter service and to-go options—whether you're looking for fine dining or casual eats, you've come to the right place!
As a guest at our Duluth Bed and Breakfast, you'll be within walking distance of all of the best Canal Park restaurants during your stay. Be sure to join us each morning for a home-cooked gourmet three-course breakfast. Our menu changes daily but always showcases local and organic ingredients whenever possible. We strive to create healthful and hearty meals to start your day on the right foot. Before you start making reservations around town, book your room at our Duluth Bed and Breakfast today!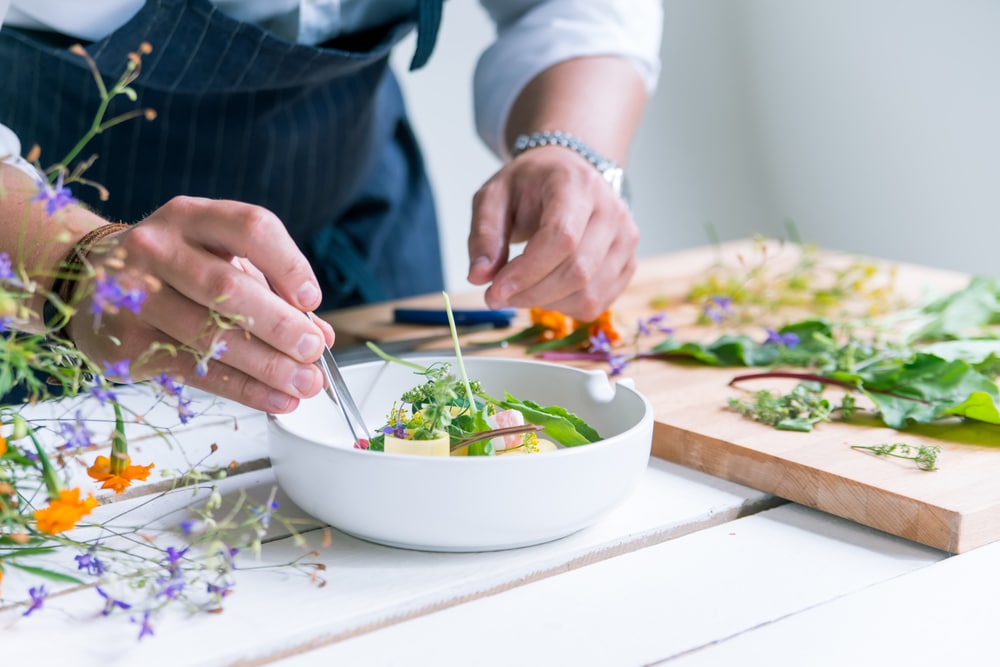 The Best Canal Park Restaurants for 2023
Dining out is always a highlight of exploring a new city—searching for regional specialties, trying out the latest opening, and creating memories one bite at a time. You'll quickly see that Duluth is a city that appreciates innovative and creative cuisine, and many talented chefs and bartenders call this place home.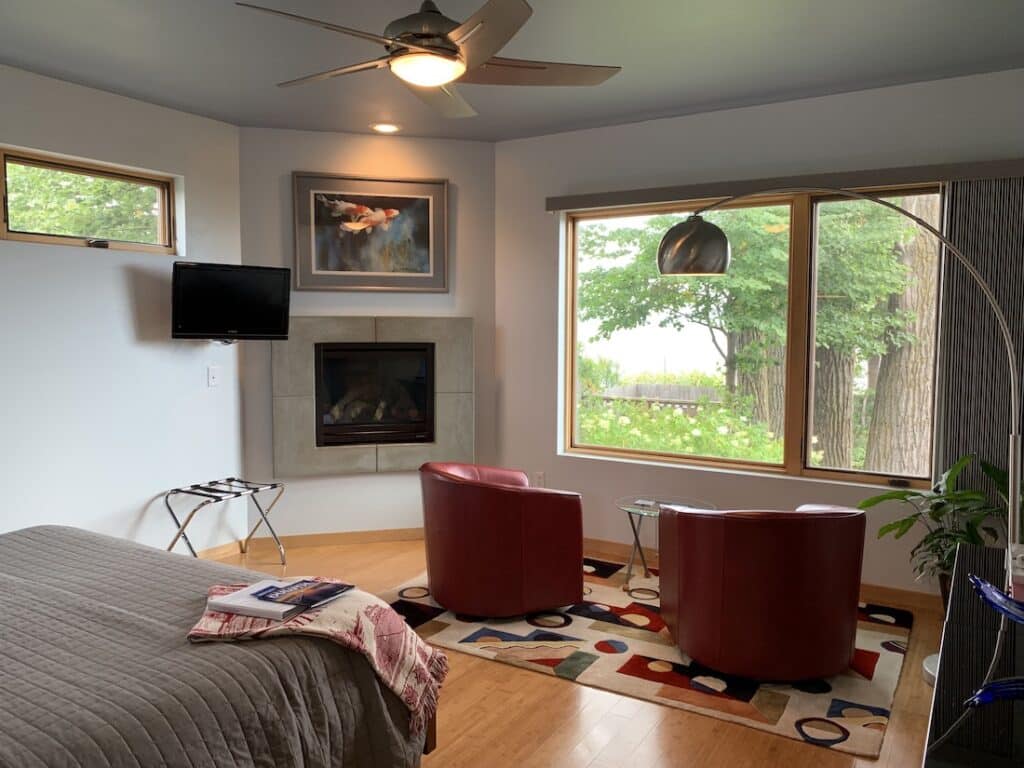 Stay at our Bed and Breakfast in Duluth, MN
Our Duluth bed and breakfast is the only B&B directly on the shores of Lake Superior and the views are stunning! More often than not, as guests arrive at our Bed and Breakfast in Duluth, MN, for the first time they say: "what a view!" And we can tell you, it still impresses us even after all these years as Innkeepers. The Soliglimt Lakefront Bed and Breakfast was originally built in 1910 as a small two-room cabin and has been expanded into a spacious Inn with five guest rooms, wonderful common spaces, and modern amenities.
Our creative culinary skills and delicious house-blend coffee will delight you each morning. Join us for breakfast, and then plan on heading to these nearby Canal Park restaurants for lunch and dinner. We always enjoy hearing rave reviews from our guests about which restaurants and bars they patronize during their stay. All made better by having our cozy and warm Bed and Breakfast in Duluth to return to after a fun night out on the town.
You'll love our well-appointed guest rooms with comfortable beds dressed in fine linens, pleasant seating areas to take in the lake views, and luxurious en suite bathrooms for relaxing and rejuvenating. Slip into your plush robe, cuddle up, and enjoy one of the best getaways to Duluth! Book your room today.