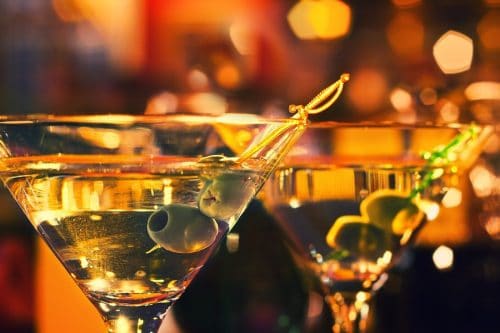 Duluth has a vibrant nightlife including performing arts centers, pubs and cocktail lounges with live music. Plan the perfect night after a day cross-country skiing or snowboarding. Begin the evening with a fantastic dinner at one of the exceptional restaurants found in Duluth's downtown. Continue the fun evening with a live play, a local band or sipping cocktails. And when your ready for quiet and relaxation return to our B&B on Duluth's Park Point Beach. Book your room at the Solglimt and it will be an intimate retreat after an exciting evening.
Performing Arts Nightlife
Create a memorable evening with your loved one that is enhanced with a great performance. All performing arts preferences are celebrated in Duluth, such as classical music, comedy improv, or a broadway musical. Choose from these great venues and discover the artistic side of Duluth's nightlife:
Nightlife with Cocktails
Duluth has a great late-night bar and live music scene. Top your evening off with an elegant cocktail or craft beer while enjoying a local band. Find your pick for the perfect nightlife location:
Duluth has it all; winter sports, beautiful parks with trails, great restaurants in addition to a fun nightlife. Solglimt is centrally located to all the action and the perfect retreat when your ready to relax. Plan a romantic getaway today and experience all that Duluth has to offer.