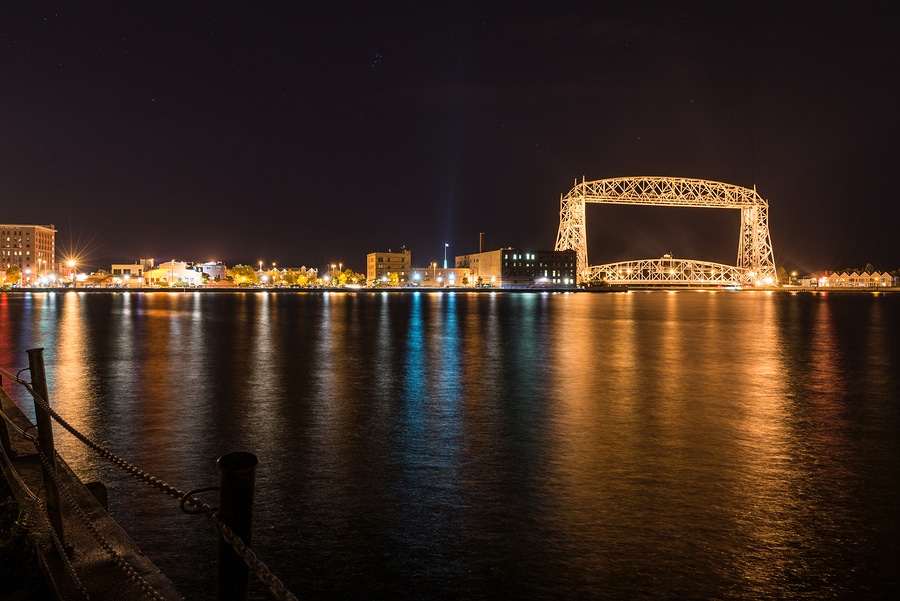 Duluth has excellent dining options for every taste, and many are a short walk from our beautiful location on Park Point. At our gracious Solglimt Bed and Breakfast we also celebrate great food every morning with a delicious, gourmet meal. All of our breakfasts feature fresh, local produce and a custom blend of Alakef Coffee. This will prepare you for an exciting day of site-seeing, biking or hiking. After your adventures in our lively town, relax in a fun cafe for lunch or have an elegant evening out for dinner. Book your room with us today and treat yourself to a charming get-away that includes fantastic dining.
A Short Walk to Excellent Dining
Two blocks away is Canal Park which has great dining choices. And our list of favorites continues to grow. So here are a some more restaurants we recommend:
Lake Avenue Restaurant – This restaurant is our personal favorite, and one we continually recommend to guests staying at Solglimt Bed and Breakfast.  It's a wonderful place to celebrate an anniversary or other special occasion, and their food is loaded with flavor.  It's so good, we have no doubt you'll visit it more than once when in Duluth.
Canal Park Brewing Company – This is a pub for beer connoisseurs and offers  "epic batches" to sample. While sipping a beer flight order small bites like yummy cheese curds, hummus or coconut shrimp. Or dig into a gourmet burger, mediterranean grilled chicken sandwich, or a vegetarian black bean burger. Enjoy great views on the sunny patio, or gather around the fire pit in the evening.
Endion Station Public House – Formerly a bustling train station built in 1899, this brewery offers 20 craft beers and ciders. Additionally you can order yummy pub fare like sliders and flatbread pizza. And on sunny days stretch out on the huge deck overlooking Lake Superior.
Va Bene Caffe – While savoring fresh Italian dishes here enjoy great views of Lake Superior. Before your meal, sip a cocktail on the enclosed porch and admire the Aerial Lift Bridge. Also relish popular items like the hand-made gnocchi with pesto or a juicy beef tenderloin. And their creamy gelato with a lake sunset is a memorable end to a delicious meal.
Pickwick Restaurant & Pub – You will be transported back in time at this 1914 Duluth landmark. Here the skills of the region's immigrant craftsmen shines in the Germanic dining room, with its wood-beamed ceiling and stained glass. And enjoy happy hour at the ornate bar surrounded by classic beer steins. Discover dinner favorites including the homemade soups, hand crafted burgers and award winning chargrilled steaks.
Zeitgeist Arts Cafe

tasty alcoholic old fashioned cocktail with orange slice, cherry, and lemon peel garnish

– Here plan the perfect evening that includes craft cocktails, fine dining and entertainment all under one roof. And the menu has scrumptious modern comfort food like roasted chicken, pot pie and coconut curry scallops. After dinner, relax with a drink in the lounge before going downstairs to catch a movie or an improv comedy show.
Obviously, dining in Duluth is a great experience. Whether you hang out in a friendly local pub, or plan a romantic evening of fine dining. Stay at our Bed and Breakfast for the perfect central location to explore all the fabulous food our city offers.