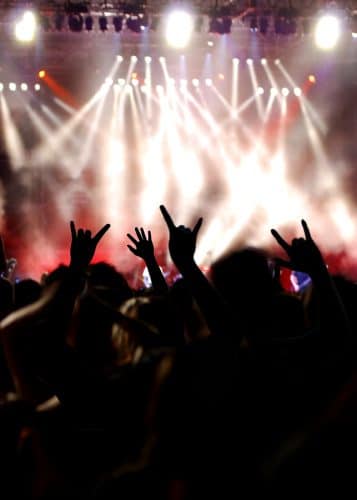 The Duluth Entertainment Convention Center (DECC) houses all the big events and shows for our city. Located on the shores of Lake superior, the DECC has multiple arenas, stages, halls and showrooms. Visitors can choose from hockey games, rock concerts, symphony performances, Broadway shows, ballets, and conventions. However you define great entertainment you will find it here. The Solglimt B&B, located in Canal Park, is an easy four minute walk from the DECC. Guests can experience a thrilling evening out then stroll home to our Victorian lakeside inn. We offer the convenience of a great location with the serenity of an elegant, relaxing B&B. Reserve your guest room with us today, and add an exciting show or event to your visit.
Upcoming Shows and Events at the DECC
When visiting the DECC the hardest part is choosing from all the amazing options. The variety of shows, concerts and performances is quite impressive and all under one roof. 
Hockey Games – This is the home of University of Minnesota Duluth (UMD) men and women's hockey teams. Fans come out to show their Bulldog pride in the 7,500 capacity AMSOIL Arena. 
Duluth Superior Symphony Orchestra (DSSO) – Duluth's extraordinary symphony fills the ALLETE Stage in Symphony Hall with rich, magnificent music. Future concerts include Celtic music for St. Patrick's Day and a celebration of Lenny Bernstein's 100th birthday.
The Minnesota Ballet – Our dynamic professional ballet company performs at Symphony Hall in the DECC. In March they will be gracing the stage with the iconic ballet, Swan Lake. The moving Tchaikovsky score enhances the enchanting fairy tale.

Conventions – Past and present conventions have covered a wide variety of topics including: home builders, health, fitness, boating, RV's, hunting, energy design, and robotics.

Rock Concerts – The AMSOIL Arena hosts famous bands at this big concert venue. STYX and REO Speedwagon with Don Felder will perform in March.  While Foreigner with The Dave Eggar Orchestra take the stage in April.

Musical and Broadway Shows –  Catch a fabulous show at DECC's Auditorium/Symphony Hall. World Champion Irish dancers will energize the stage in the Rockin' Road to Dublin show this March. Then in April catch the Tony Award-winning musical Kinky Boots. Created by the talented duo Harvey Fierstein and rock icon Cyndi Lauper.
Spice up your vacation in Duluth with a show, concert or play. The DECC is the heart of entertainment in our city, so check their events and see what catches your interest. Book your room at the Solglimt B&B and plan a great vacation with premier entertainment just a few steps from our door.