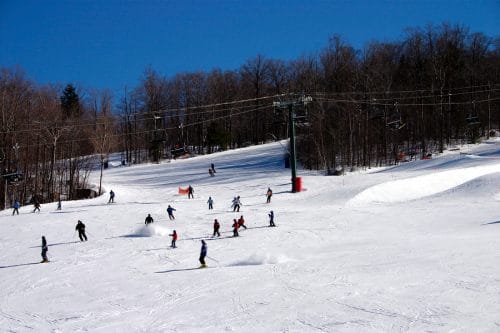 Duluth is a destination for outdoor enthusiasts and winter offers plenty of adventures. Choose from skiing, dog sledding, and ice climbing to name a few. In fact winter might be the best time to visit Duluth, when the trails are the most beautiful and less crowded. Explore miles of city park trails on cross country skis or snowshoes. After a day immersed in the wilderness return to downtown Duluth, only minutes away, and enjoy great restaurants and nightlife. Reserve an elegant suite at Solglimt Bed and Breakfast located near all the attractions in the Park Point neighborhood. Begin each morning refreshed and ready after a perfect night's sleep and a gourmet breakfast. Then start a new day checking another adventure off your winter wishlist.
Winter Skiing and Snowboarding Parks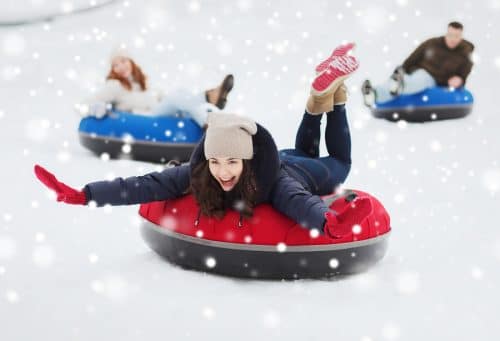 Get your winter thrills flying down the snowy slopes near Duluth. Just a few minutes drive from downtown are two skiing and snowboarding parks. Both offer lessons and a variety of trail difficulty levels.
Chester Bowl Park

 – This park has 1.86 miles of trails to ski and snowboard. Their 5 trails include a terrain park and choices for beginners and advanced skiers.

Spirit Mountain

–

 The 175 acres has 22 runs that include a terrain park and freestyle features. In addition to downhill skiing and snowboarding, visitors can try fat biking, and snow tubing. Mountain biking enthusiasts will be hooked after cruising down the trails on one of the rental bikes. And snow tubing is even more fun at night during the glow tubing runs down the colorfully lit trails.
Winter Cross Country Trails
In the winter Minnesota state parks and forests transform into a cross country skiing wonderland. The miles of hiking trails become beautifully groomed paths and a $6 cross country ski pass will give you all day access. The Hartley Nature Center has 3.11 miles of snowshoeing, and cross country skiing trails, in addition to equipment rentals. Other popular trails are the Piedmont and Lester-Amity Trail.
Also be sure to visit the Snowflake Nordic Center for a full- service cross country skiing facility with rentals, classes, and even a biathlon range. The 15 kilometers of expertly groomed park is a owned and operated by George Hovland (who skied for the US in the 1952 Olympics) and his wife Jane. They keep the daily rates very affordable, in fact anyone older than George skis for free!
Other Winter Adventures
There are many options to play in the snow this winter and local tour groups offer original trips. Choose a new adventure and let the professionals take care of all the details and planning.
Day Trippers of Duluth – This group has a wide variety of fun winter adventures. Their Snowy Fat Tire trips can be for beginners or more advanced for the experienced thrill seeker. Traditional cross country skiing tours are available but try something new like a skate or freestyle skiing trip. The knowledgeable guides on the snowshoeing tours will share fascinating facts about the natural history of the region.
Positive Energy Outdoors

– Here you will find the most unique choices. Summer rock climbers can challenge themselves with an ice climbing tour and scale a frozen waterfall. Or meet the friendly Alaskan huskies that guide you on a scenic dog sled ride. And end the day cuddling up in a comfortable horse drawn sleigh ride through the snowy landscape.
There is no shortage of winter fun when visiting Duluth. Here you will find the perfect combination of natural beauty and the benefits of a lively city. Book your winter vacation at the Solglimt Bed and Breakfast today and begin an unforgettable winter adventure.