Park Point in Duluth is a popular summer destination and ideal for outdoor recreation, from swimming and hiking to relaxing on the beach and playing in the sand—there's something for everyone here! In fact, Park Point Beach was listed as one of the "25 Best Beaches in the US" in Travel + Leisure magazine—noting the expansive lake views feel almost ocean-like and the long sandy stretch is perfect for strolls and sunsets.
The formation of Park Point in Duluth is unique—it's the world's largest freshwater sandbar that stretches out for seven miles along the shores of Lake Superior. From one side of the sandbar, you see great views of the lake's open waters; from the other side, you can watch the giant cargo ships arriving and departing the bay. Off in the distance, views of the historic Aerial Lift Bridge and the Duluth City skyline do not disappoint.
For those hoping to enjoy the splendor of Park Point in Duluth this summer, there's a fantastic lodging option at the northern end of the sand spit: Solglimt Lakeshore Bed and Breakfast. As one of the only lakefront Duluth Bed and Breakfasts, you can't beat our location, amenities, and hospitality. Our five private guest rooms each have a casual yet elegant ambiance with its own unique decor, setting the perfect tone for a fantastic getaway to Duluth. Check out our upcoming availability and reserve your room today!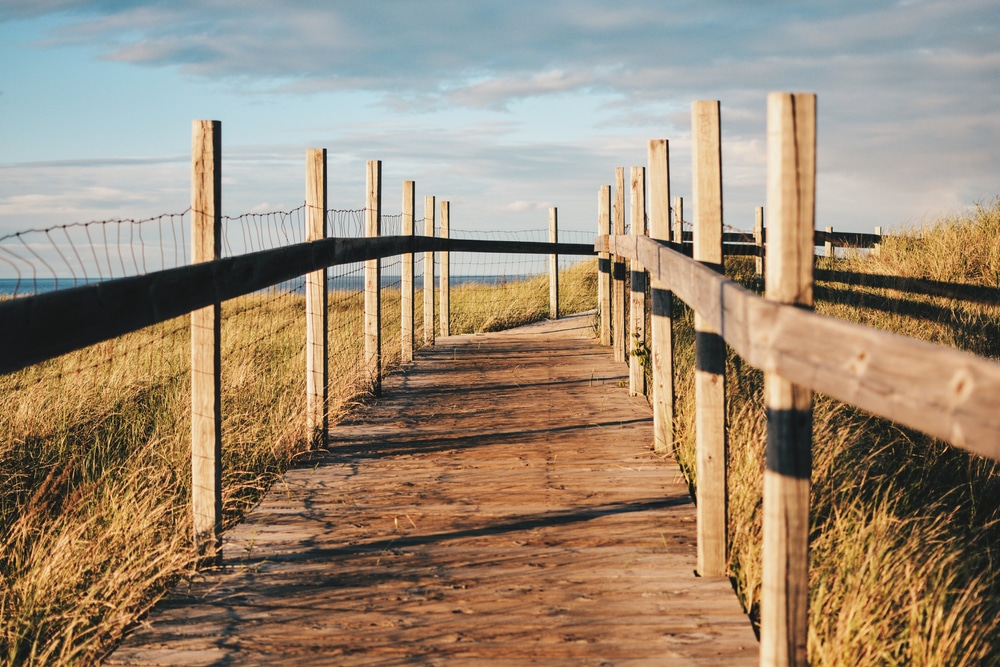 Discover Park Point in Duluth this Summer
Park Point offers so many great opportunities to get out and explore, especially during the warmer months of the year! Aside from the spectacular Park Point Recreation Area, there are plenty of things to do at this one-of-a-kind sand spit. And as a guest at our Duluth Bed and Breakfast, you won't have to go far from our doorstep to relish and relax on the shores of Lake Superior. Here are the best things to do at Park Point in Duluth:
Hiking at Park Point: There's a lovely, easy hike on the southern end of the sand spit, designated as the Minnesota Point Pine Forest Scientific and Natural Area. The 4.5-mile out-and-back trail follows along the shore through old-growth white and red pine trees. Along this forest and beach hike, you'll discover remnants of early settler's cabins, two lighthouses, and abandoned US Army Corps of Engineers structures.
Birdwatching: Don't forget your binoculars for fantastic birdwatching opportunities on Lake Superior. You'll likely catch sight of a few species of waterbirds and shorebirds. During migration, you'll often see Common Loons, Red-necked and Horned Grebes, and Common and Red-breasted Mergansers.
Picnic at the Beach: As a guest at our Duluth Bed and Breakfast, you'll have private access to our 120-foot sandy stretch of beach; if you do choose to head down to the Park Point Beach area, there's plenty of space to spread out a blanket, enjoy a picnic, and do some people watching.
Duluth Bike Rentals: One of the best ways to explore this long sand spit is by bike! If you don't have your own, you'll find rentals at Canal Park from Wheel Fun Rentals. They even have Surrey-style bikes for a unique pedaling adventure for two.
Kayaking Excursions on Lake Superior: You'll find a boat launch at Park Point in Duluth for those who love to head out on the water. Plan ahead and book an excursion with Day Tripper Duluth, a local company offering guests plenty of ways to get out and explore the beautiful waters by kayak.
During your stay at our waterfront bed and breakfast, feel free to ask your warm and welcoming Innkeepers for personalized recommendations on the best way to explore Park Point in Duluth and beyond!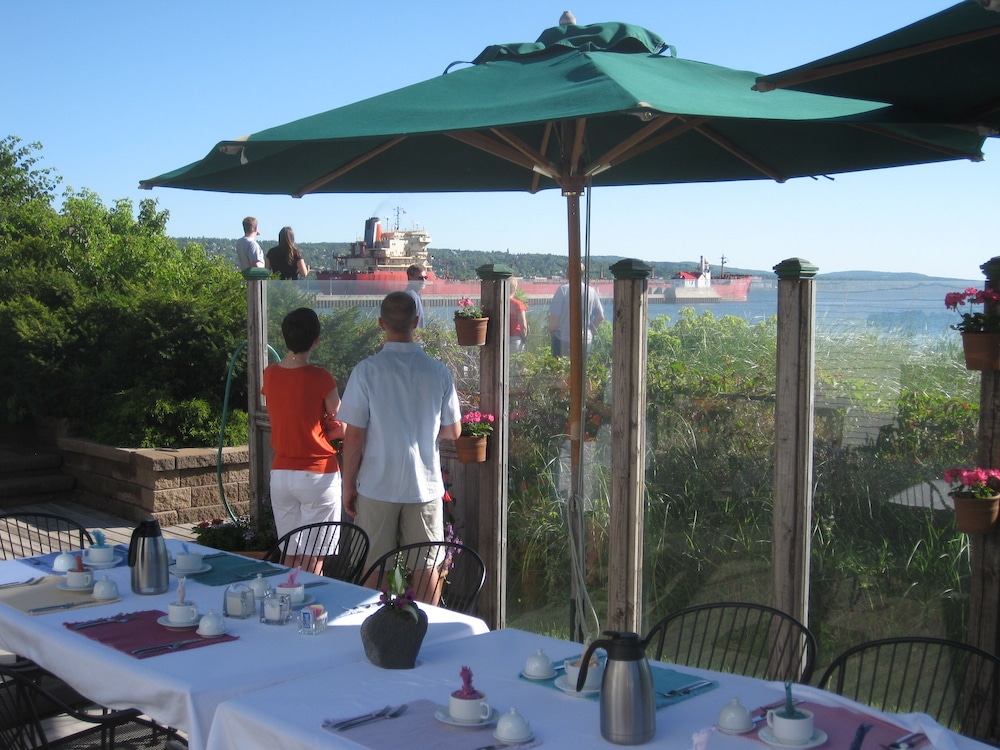 Join us at our Waterfront Duluth Bed and Breakfast.
After you've enjoyed the water, hit the hiking trails, and spent the day with your toes in the sand at Park Point in Duluth, our cozy and welcoming Duluth Bed and Breakfast will await your return. With only five elegant guest rooms, you'll never experience unwanted noise or encounter crowds, and you'll often feel as if you have our spacious waterfront retreat all to yourself! Take advantage of our beautiful outdoor space with curated gardens and spectacular views.
Our guest rooms offer the perfect reprieve during your stay—from big comfortable beds dressed in fine linens, en suite baths with plush towels and lovely toiletries, and cozy seating areas (choice rooms have gas fireplaces). To top it all off, we'll treat you to a beautiful breakfast each morning, full of wholesome ingredients and made with care. Enjoy our house-blend coffee as you gaze out over the sparkling waters of Lake Superior.
Our Duluth Bed and Breakfast location is ideal—we're within walking distance of Canal Park and only a quick drive to the main beach area at Park Point in Duluth. We can't wait to host you this summer! Head over to our availability calendar and book your room at our Duluth Bed and Breakfast today.