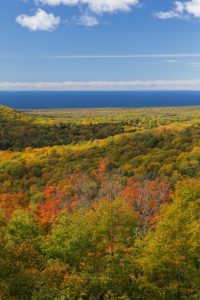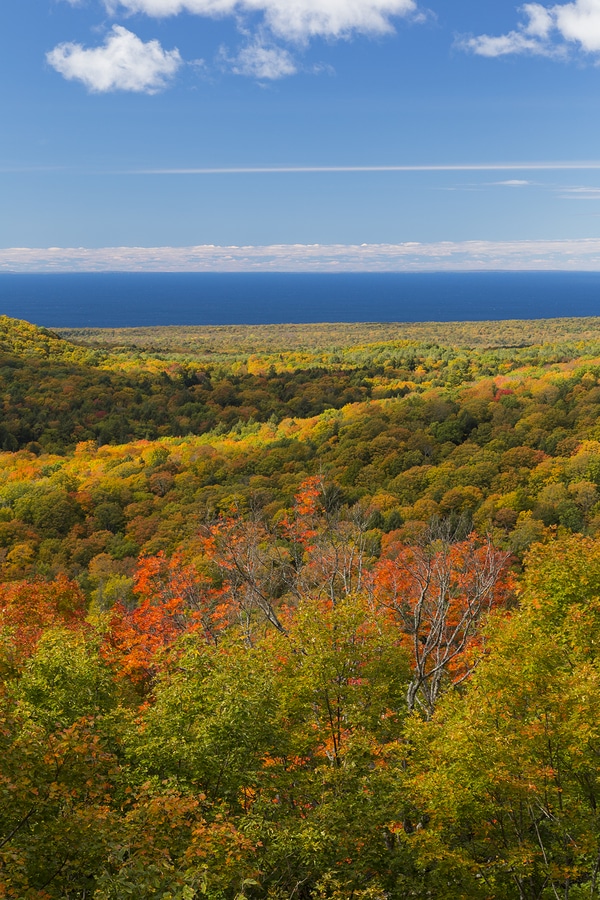 The brilliant fall foliage reflected off Lake Superior may seem far away, but now's the time to plan an autumn getaway to Duluth. This dazzling, yet fleeting season has a devoted following and bed and breakfasts fill up quickly. The vibrant hills and mountains draw in many visitors, but Duluth also offers a wide range of ways to bask in the autumn glow. Lose yourself in the hundreds of hiking and mountain bike trails in and around the city. However, many love the leisurely scenic drives along the shoreline, cliffs, and beaches. Join a relaxing fall foliage train excursion or a guided photography tour. Stay at the center of all the wonderful options and reserve your suite at the Solglimt Bed and Breakfast right in Canal Park. Guests enjoy waterfront views of Lake Superior from our gardens, porches and new rooftop deck. Each crisp fall morning begins with our gourmet coffee blend alongside a delicious three-course breakfast. Remember this season only lasts from mid-September to late October, so watch the DNR color finder for peak colors. Book your fall foliage adventure to Duluth today.
Downtown walking, hiking, and biking trails
Duluth integrates beautiful hiking and biking trails within its' busy downtown. This network of paths link parks and offer astonishing views. The most impressive trail system by far is the Superior Hiking Trail. It offers hundreds of miles of trails that can be enjoyed as short day trips or all-day challenging treks. The scenery is stunning during any season, but even more magical with the intense fall colors.
Local parks also have great trails that lead to amazing views. Park Point offers a lovely beach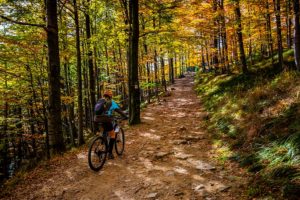 walk with a 360 degree view of Lake Superior. It's a great place to enjoy your morning coffee and watch the sunrise from a driftwood seat. Enger Park also has panoramic city views from the five story tower at the center of the park's lovely gardens. In addition to overlooks and great trails, the Hawk Ridge Nature Reserve has astonishing bird watching opportunities. In fact fall is the perfect time to observe the migration of raptors at the Hawk Weekend Festival September 20th to the 22nd.
A short drive from Duluth mix adventure and thrills with the vibrant landscape at Spirit Mountain. Surrounded by the beautiful fall colors test your skills in the Adventure or Mountain Bike Park. Or just soak up the glowing autumn tree tops on the scenic chairlift rides. Once the sun sets, take an adrenalin nighttime ride on the Glow Coaster or illuminated zip lines.
Scenic Autumn Drives and Tours
Duluth has two stunning scenic byways, both with idyllic winding roads that go through forests, along dramatic cliffs and over quaint stone bridges. It's all about taking your time, stopping at breathtaking overlooks, and exploring charming towns. Enjoy views of the Duluth Harbor and the shoreline while driving The Duluth Skyline Parkway. Leave time for the delightful "Seven Bridges Road"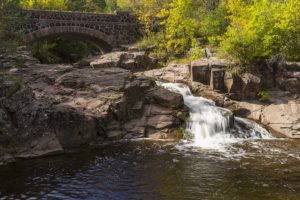 extension. Every bend reveals rustic stone bridges over sparkling streams, and a canopy of fall colors create the quintessential autumn scene.
The North Shore Drive not only offers stunning lake views but journeys through deep forests as well. Stop along the way at the clifftop Split Rock Lighthouse and take in the views at Iona's Beach and Gooseberry Falls. 
However, nothing is more relaxing than a long train excursion with the autumn scenery rolling by. Reserve a spot on the North Shore Scenic Railroad for a full day, six hour fall foliage tour. Riders get to stretch their legs and enjoy lunch in the charming historic town of Two Harbors. For an interactive experience, learn about capturing the autumn colors on The Duluth Experience Fall Color Photography workshop. 
After all the autumn adventures return to your quiet retreat at the Solglimt Bed and Breakfast. Our Canal Park location is just steps from great restaurants, shopping and entertainment. Blocks from our front door walk or bike the easy Lakewalk trail. Then return for a beautiful sunset at the water's edge on our serene property. Reserve your fall foliage getaway with us while we still have guest suites available.