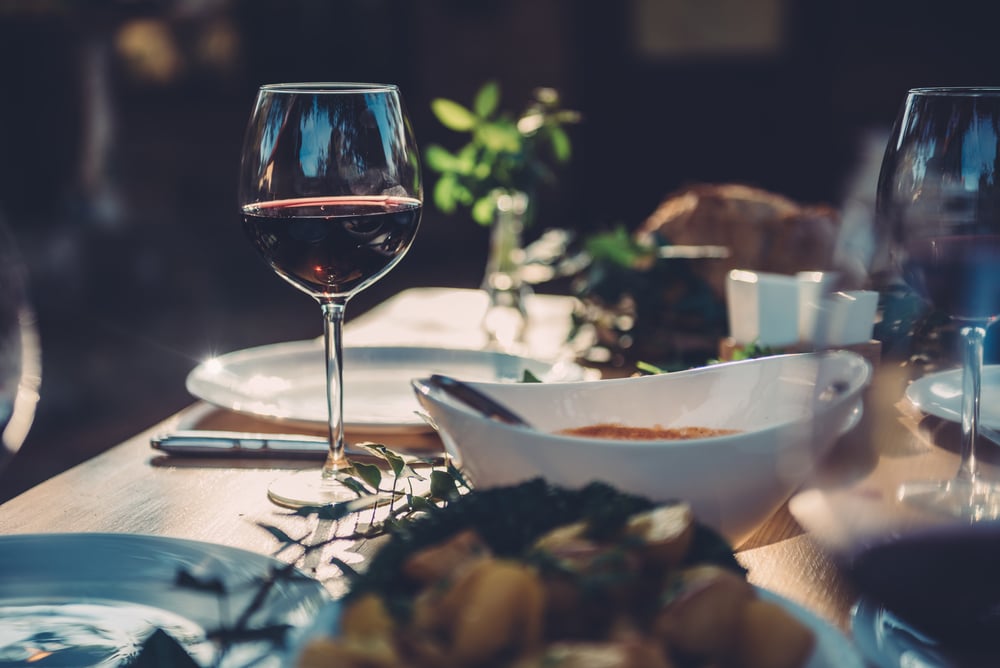 One of the best things to do in Duluth is explore the restaurants in Canal Park—a lovely historic district on the shores of Lake Superior. Here, you'll find a four-mile lake walk, cozy cafes, antique shops, and the super popular Great Lakes Aquarium. Whether you're looking for an elegant dinner for two or a casual lunch in the sunshine, these restaurants in Canal Park have it all.
As a guest at our Duluth B&B, allow us to take care of your breakfast each morning. You won't be disappointed by our beautiful homemade breads, fruit dishes, a main entree, and always paired with fresh juices and piping hot coffee. Sit back and enjoy our warm and welcoming service in our dining room or out on the patio with sweeping views of the Lake—this is often when we can get to know our guests and give the best recommendations for your time here.
Start planning your next epicurean adventure and book your next stay in Duluth today!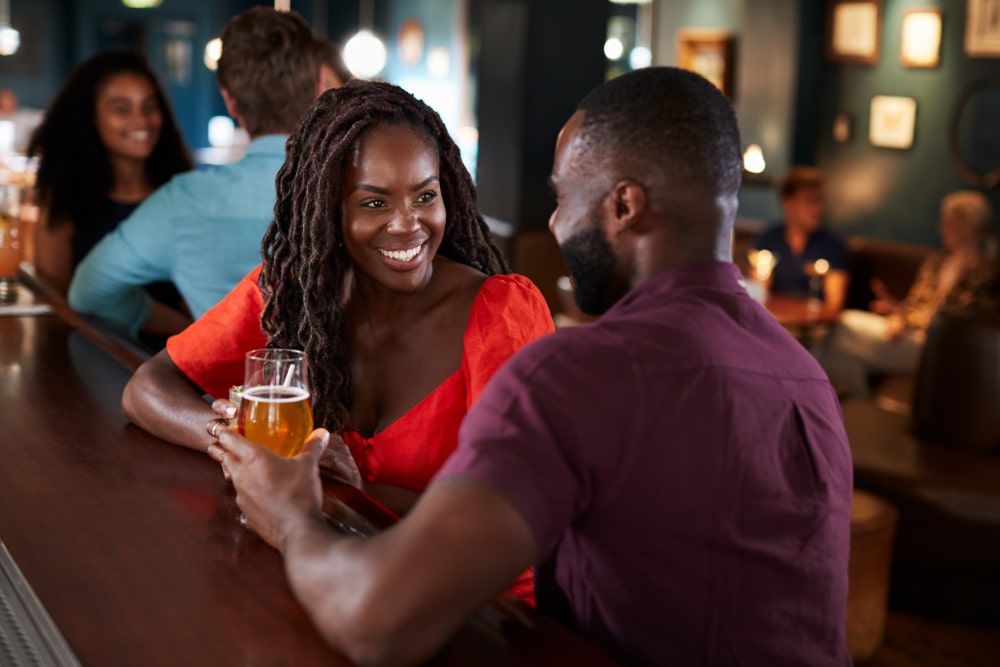 The Best Restaurants in Canal Park for 2022
Thankfully, as a guest at our Duluth Bed and Breakfast, you'll be within walking distance from the best restaurants in Canal Park—or maybe even in all of Duluth. Whether dining on-site or grabbing take-out to enjoy back at the Inn, these favorite spots shouldn't be missed.
Here are our top five restaurants in Canal Park to try this year:
Lake Avenue Restaurant: You would never know this classy spot near the Lake used to house an old mattress factory. The romantic atmosphere—with big, cozy booths and a rustic reclaimed lumber bar—is only made more so by the selection of craft cocktails, wine by the bottle, and sharable plates and entrees. The cajun mussels and seafood mains are not to be missed! Not only is the food full of flavor, but the setting is also one-of-a-kind.
Bellisio's Italian Restaurant and Wine Bar: For a classic Italian dining experience, this lakefront stalwart makes creating handmade pasta with rich sauces look easy. After all, they've been one of the restaurants in Canal Park doing so for more than 20 years. The enormous wine selection has ideal pairings for flavorful pasta dishes, homemade risotto, fresh seafood, and hearty steak dinners. Sample a flight, sip a glass, or share a bottle on their open-air patio with stunning lake views.
Northern Waters Smokehaus: For the best sandwich in Duluth, you'll want to head to this casual walk-up counter service restaurant in Canal Park. They smoke all of the meats and fish in-house and support local cheesemakers and farms from nearby. Try any of their creative sandwiches or platters and see why they now have a "cult-following" in Duluth.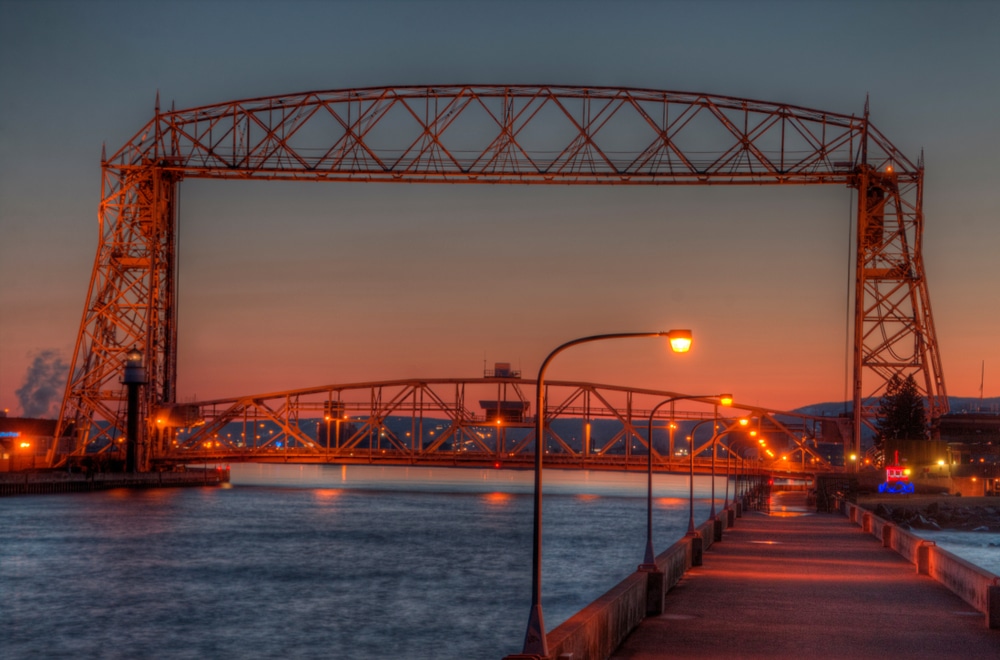 Canal Park Brewing: Heading to this sunny patio for a beer and a burger is one of the best ideas for your trip to Duluth. The beer garden space is perfect for a leisurely afternoon for a flight of the locally brewed ales, a game of cornhole, and tasty small bites. If it gets chilly in the evening, find a cozy spot by the firepit for a lively night out on the town. This is one of the best restaurants in Canal Park for a good time!
Vikre Distilling: While heading to this local distillery is more for craft cocktails than a meal, you'll find the best, most exciting creations at this bar in Canal Park. Be sure to try the Cedar gin! Plan ahead and book our private tasting experience, which comes with lots of perks and information, plus four tastes of their unique spirits.
As a guest at our Inn, allow us to help arrange reservations at these restaurants in Canal Park; we're happy to help!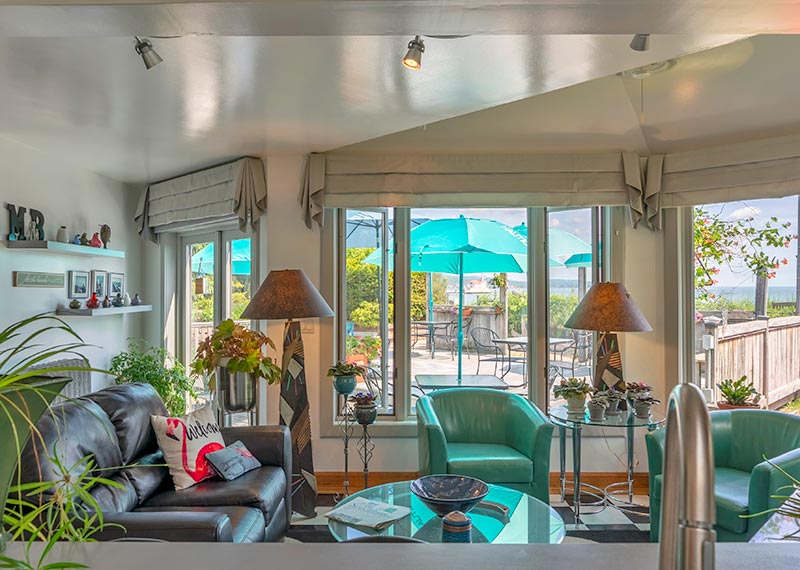 Comfortable Lodging Right on Lake Superior
If you are looking for the best Duluth bed and breakfast, you have found it at Solglimt on the shores of Lake Superior. Not only will you indulge in our creative culinary skills each morning, but you'll be so close to the best restaurants in Canal Park. One thing's for sure, when you come to Duluth, you'll have some of the most memorable meals of your life.
After your excellent meal out on the town, unwind in your uniquely decorated and well-appointed guest room for a great night's sleep on your bed fitted with plush linens. Be sure to slip into your plush robe first, relax, and cuddle up with a good book in your sitting nook. If you're ready to experience the ultimate Duluth Minnesota getaway, book your stay with us today!