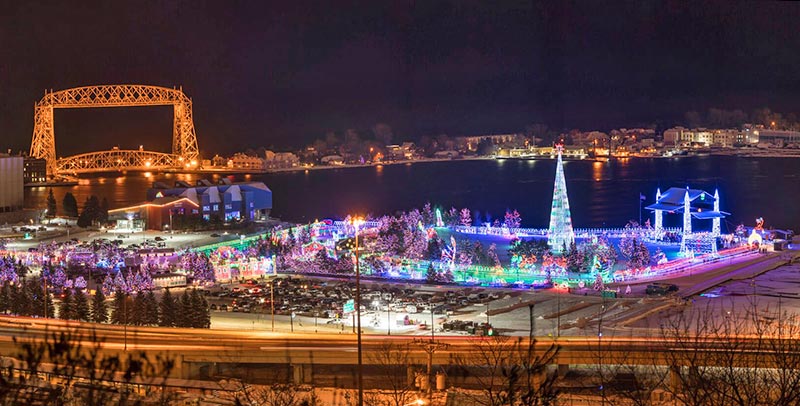 The Bentleyville Tour of Lights in Duluth is one of America's largest holiday lights display. Usually a walk through event, this year it has been reimagined as a drive-through! Organizers had to rethink this popular holiday Duluth attraction due to the Covid-19 pandemic and with much careful planning, guests can now take the drive-through tour under the glow of 5-million lights in a 20-acre park situated on the shores of Lake Superior. This event that has been running for the past 17 years will continue to bring people together, while of course staying apart and social distancing.
Enjoy the Bentleyville Tour of Lights and come back to an oasis on the shores of Lake Superior. At our Duluth Bed and Breakfast, you'll find the serenity you've been searching for at our lakeside retreat. Located within walking distance to many of Duluth's attractions and restaurants you'll feel a world away while enjoying the peace of a private guest room or enjoying a meal out on one of our decks. Our cozy and comfortable Minnesota lodging is just what you need this winter. If you want the best accommodations this holiday season, book your stay with us today!
2020 Bentleyville Tour of Lights
From November 21st to December 27th the Bentleyville Tour of Lights will delight visitors and locals alike, just as it has for the past 17 years. This impressive light display is an important part of the Duluth holiday season. Many people come from all over the state to view one of the largest displays of twinkling lights and this year you'll get to see the amazing displays from the comfort of your car.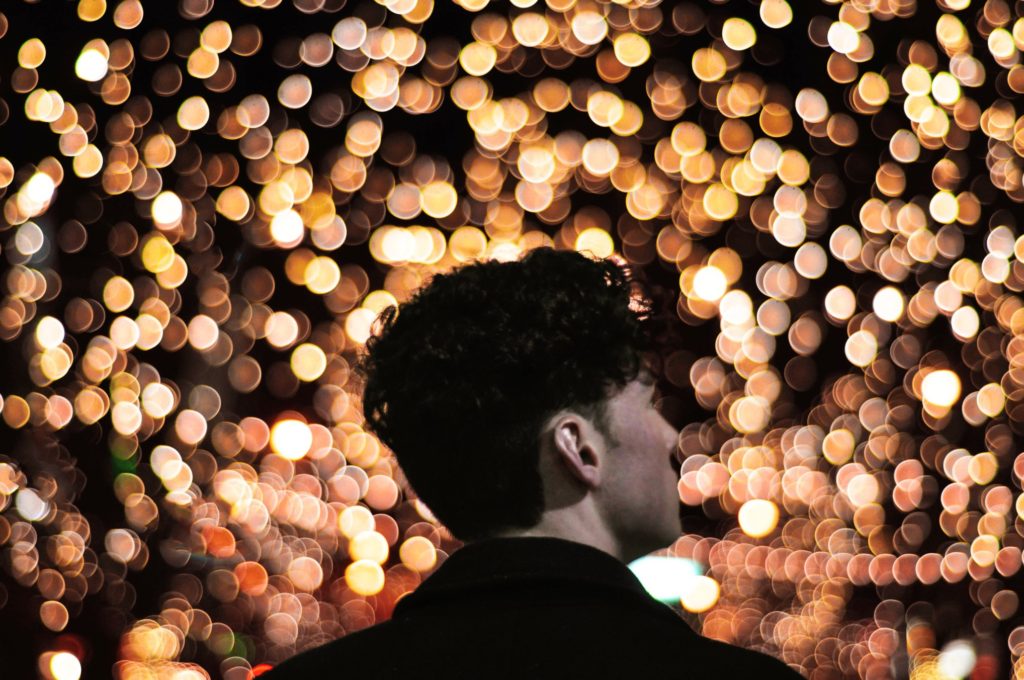 A drive-through will cost $10.oo per vehicle and kids 10 and under will receive a new knit Bentleyville hat. There are many memory-making moments at this event and it is not to be missed during the holiday season. Here are 3 great reasons to check out the 2020 Bentleyville Tour of Lights this winter!
Bentleyville is an official Salvation Army drop-off site. The best way of celebrating the spirit of the season is by giving back and at Bentleyville, you can bring non-perishable food items and new/unwrapped toys to drop off for families in 7 communities throughout Northern Minnesota and Wisconsin. Come out to support the Salvation Army's efforts all while enjoying the magical Bentleyville Tour of Lights.
This annual event takes place from November 21st through December 27th in 2020. But did you know that the Bentleyville Tour of Lights is open on Thanksgiving day, Christmas Eve, and Christmas Day! If you are looking for a great activity to do with family, once you've eaten a big meal, opened presents, and had your last piece of the pie, this is a great way to get out and continue the spirit of the season. Sure to be a great memory of 2020!
For many families and friends, the Bentleyville Tour of Lights is a tradition that many look forward to. A great way to remember this special event is by getting a souvenir from the Bentleyville gift shop. This year the shop is located in Canal Park in the Sports Garden. This new space allows for social distancing while grabbing some treats for the whole family!
More Great Things to do in Duluth This Winter
When the temperatures dip you would think that this Minnesota city shuts down. Luckily there are a plethora of things to do in this vibrant town full of outdoor pursuits, museums, and historical sites. Here are more fun things to do in Duluth this winter!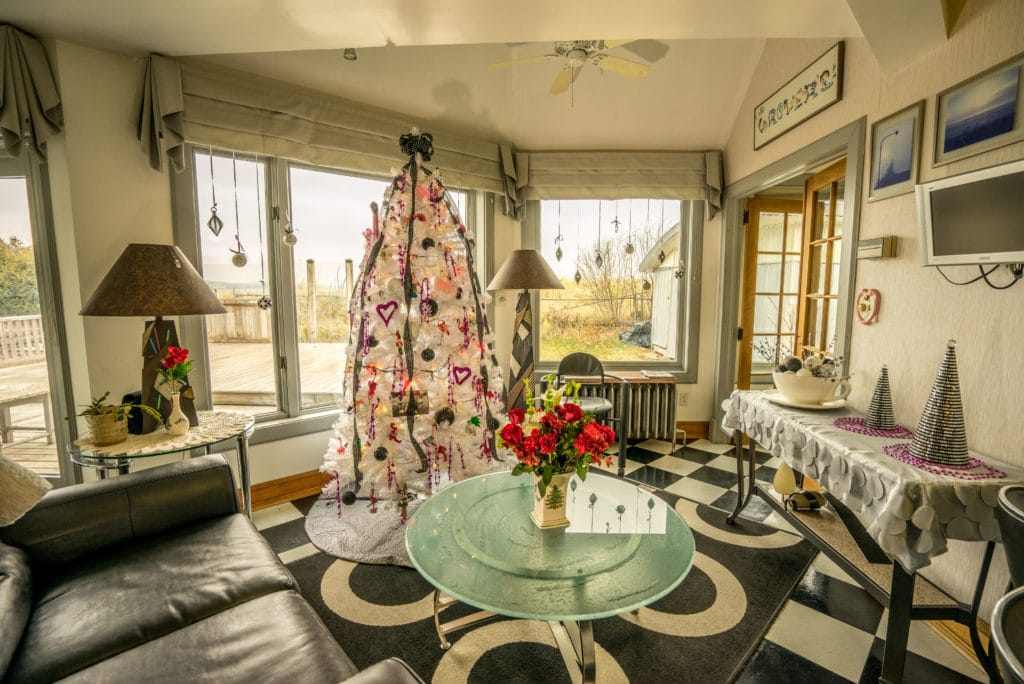 The Best Lake Superior Lodging
After a day exploring all that Duluth has to offer during the winter months, you'll need a relaxing place to rest up at the end of the day. Our Minnesota bed and breakfast is the perfect place to unwind and decompress. Warm-up in your private guest suite with amenities such as an electric or gas fireplace, plush robes, and a king or queen size bed fitted with luxurious linens.
Curl up with some hot coffee or tea that is always available and feel the world melt away. Enjoy a gourmet full breakfast made of locally grown and organic ingredients to help get you ready for your day of adventure. If you want the ultimate getaway this winter on the shores of Lake Superior, book your stay with us today!