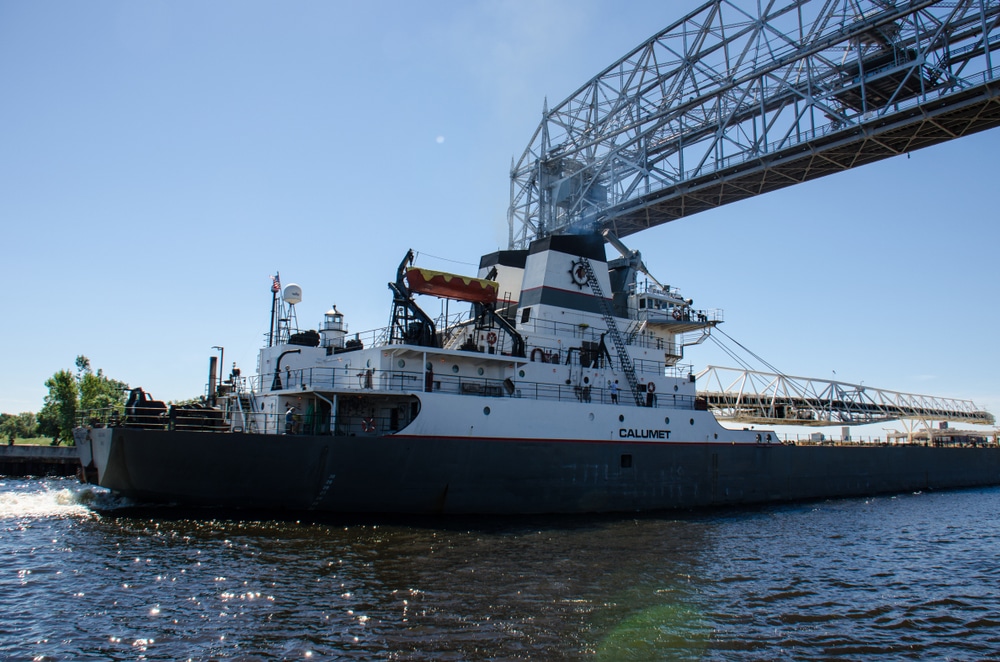 Our Bed and Breakfast in Duluth MN is one of the best places in all of Duluth to do some ship watching during shipping season here! You'll be able to watch as large ships pass under the iconic Aerial Lift Bridge in nearby Canal Park. Everything in this dynamic city worth seeing is minutes away from our lakeside accommodations and ship watching is a must-see event. Our bed and breakfast in Duluth MN is set up so as to highlight the incredible views we have right on the glittering waters of Lake Superior. 
Let our lakeshore inn be your perfect getaway this summer! Our bed and breakfast in Duluth MN is located within steps of the lake, Canal Park, the Aerial Lift Bridge, shops, restaurants, and so much more. Our unique guest suites, decks, award-winning gardens, and sandy beach are great places to unwind and escape the everyday routine.
The quiet, cozy, and casual ambiance are great to come back to after a day of exploring the area. If you are here during shipping season there is no need to leave! We have the best front-row seat for all the action. If you want the perfect place for a summer getaway on the peaceful shores of Lake Superior, book your stay with us today!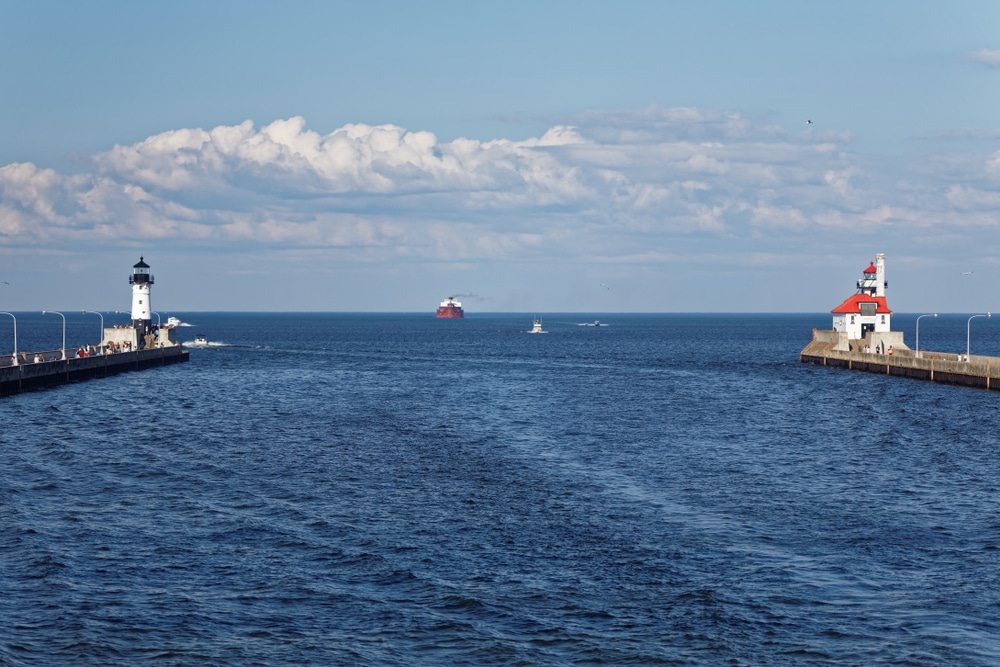 Ship watching From Our Bed and Breakfast in Duluth MN
Shipping season is an exciting time of year around here as it is when cargo ships from all over the world arrive and depart to and from Lake Superior Harbor. People from all over come to check out these impressive vessels en route to near and far away places. When looking at ships moving about the harbor, you'll see two different kinds. Most of what you'll see are "Lakers".  These bulk carriers were made for the Great Lakes and can be over 1,000 feet long! The other type of vessel is a "saltie" which are colorful ships that are made to head out through the St. Lawrence Seaway to the ocean.
From our bed and breakfast in Duluth MN, you will have the best possible vantage point from which to see ships arriving and departing. You can enjoy the solitude and privacy of our accommodations while getting to experience the excitement of the shipping season. Along with longships, you are sure to see sailboats, rowboats, jet skis, birds, and stunning sunrises and sunsets.  There are many ways to ship watch from our bed and breakfast in Duluth MN. Here are 3 fun ways to take part in this must-see event while never having to leave the premises!
We have many decks that surround the property at our bed and breakfast in Duluth MN that give guests incredible views of Duluth and the water. Our rooftop deck is an excellent place to see 360-degree views of Lake Superior, the Aerial Lift Bridge, and the harbor. On a nice day, it's particularly enjoyable to relax while ship watching with a beverage in hand.
Many of our guest suites at our bed and breakfast in Duluth MN have impressive views of the lake, so you can kick back in your room and watch the action. Rooms like the Oscar Nelson Suite and Kandinsky's Suite have great views of Duluth Harbor and St. Louis Bay. The Aerial Lift Bridge Suite has the best views of Duluth Canal and ships gliding under the bridge. The Lake Superior Suite has large windows that face the water with panoramic views of the city including the canal. You can have a front-row seat while you unwind in your accommodations!
We have 120 feet of beautiful unspoiled sandy beach to enjoy right on the lake with a great view of the arriving and departing ships. Bring a picnic for some ship watching on the beach or enjoy from our garden patio near the water at our bed and breakfast in Duluth MN.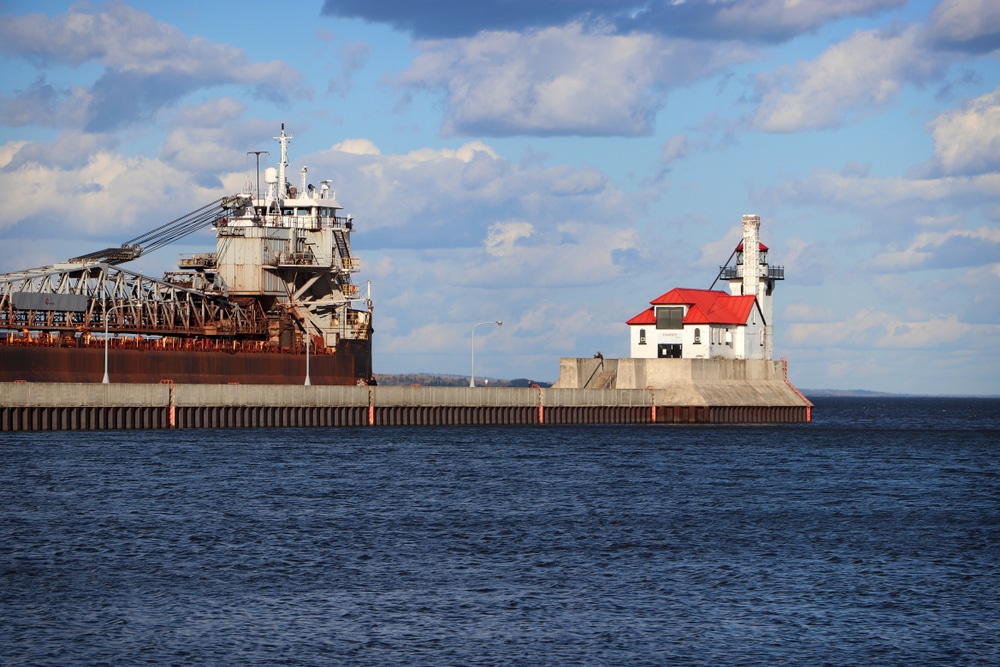 The Best Duluth Lodging
It's clear that our incredible accommodations on the shores of Lake Superior are the best when it comes to ship watching during the shipping season, but we are also a great place to stay any time of year! Throughout the year our commitment to providing you with the best in Duluth lodging remains constant. Our cozy, comfortable, contemporary, and elegant inn is set up with you in mind.
In your guest suite, you will be welcomed with a beautifully appointed room, each different to suit your needs. Choose a room that will be the perfect place for your escape. Amenities include a gas or electric fireplace for extra coziness, sitting nooks to curl up with a good book, plush robes to unwind in, and much more!
On our property, you can spend some quiet time in our award-winning gardens to melt away any stress or take advantage of our sandy beach for a walk along the water. We will help you start your days out right with a full breakfast served with locally grown and organic food. At our bed and breakfast in Duluth MN, we want you to feel rejuvenated after a stay with us. If you want the perfect place for a Lake Superior getaway, book your room today!