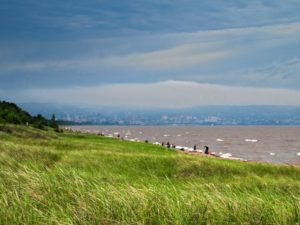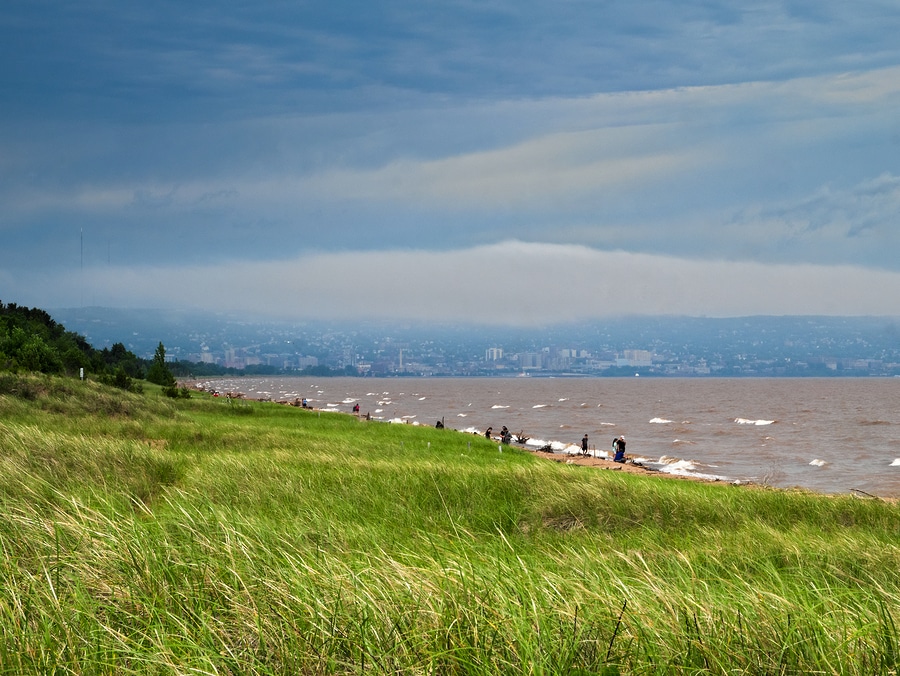 Thoughts of warm summer vacations spent relaxing on a sunny beach will drive away any lingering winter blues you may be feeling. Those precious summer days will be here before you know it. Now's the time to plan your summer getaway to our idyllic waterfront location. Duluth was recently picked as one of the "7 Wonderful Beach Cities In The US" by MostInside.com. To quote the article, "The city of Duluth has so much to offer beach enthusiasts such that a single visit here will not be enough." They also consider Park Point Beach a "must" when visiting Duluth.
We at the Solglimt Bed and Breakfast couldn't agree more. Our welcoming Victorian cottage is located on the water's edge of Park Point. Guests here enjoy breathtaking 360-degree views of Lake Superior and St. Louis Bay from our porch and rooftop deck. In addition to wonderful views and beach access, Canal Park shops and restaurants are just two blocks away. Our reservation calendar fills up quickly, so book your summer getaway with us today.
Summer Walks and Hikes Near Our Duluth Bed and Breakfast
While Duluth has all the culture and attractions of a vibrant city, serene hikes are only minutes away. Visitors can choose from sandy beach strolls, a tranquil lakeside walk, or trails through serene forests. Surprisingly, all options are found within the city limits.
Park Point is a summer playground right out the door of our Bed and Breakfast. This beach oasis includes volleyball courts, as well as swimming and picnic areas. Stretching far into Lake Superior, Park Point offers hikers endless water views on this 4-mile trail of the beach and old-growth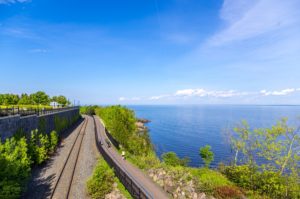 pines. It's an ideal place to watch an incredible sunrise, explore a historic lighthouse, or simply lounge in the sunshine. A few blocks from our door, guests can also pick up the Lakewalk. This paved path hugs the shoreline of Lake Superior and stretches for 8 pedestrian and bicycle-friendly miles along the lakeshore. 
All around Duluth are pockets of wooded sanctuaries to explore. Lincoln Park and Congdon Park both have trails that lead to waterfalls. While the Chester Park Trail is only 2.5 miles long, it's a challenging path that leads to amazing glacial and volcanic geographical features. Hikers share the trails with mountain bikers at Hartley Park and Lester Park Trail, both offering stunning views of Lake Superior and the St. Louis River. The Hawk Ridge Trails have paths running through a 235-acre park, which also doubles as a bird observatory. Keep your eyes open for the local raptors at the scenic overlooks when exploring their hiking and mountain biking trails.
Events,
Excursions, and Tours
Duluth hosts many diverse events and festivals every summer, offering something for just about everyone. Grandma's Marathon kicks off summer in June with over 9,000 runners racing down the 26.2 miles of the scenic North Shore. Also in June, hundreds of artists gather to display their craft at the Park Point Art Fair. The world-class Duluth Air Show roars into town in July bringing the daring United States Air Force Thunderbirds. Craft beer lovers sip local brews along with great food and live music at the All Pints North Summer Brew Fest in July. Lastly, August brings the Bayfront Blues Festival, one of the largest outdoor music events in the upper Midwest.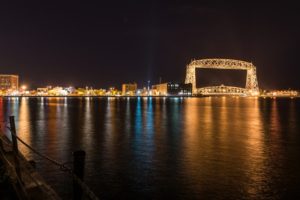 If you're looking for a new experience or simply want to skip all the planning, try a guided tour. Positive Energy Outdoor takes care of all the gear and preparations for memorable kayaking, rock climbing or canoeing excursion. While The Duluth Experience offers kayaking and biking tours too, visitors also enjoy their history and brewery tours.
Whatever defines your perfect summer vacation, you'll find it in Duluth. Spend your days hiking, biking, kayaking or simply relaxing on a sandy beach. In the evening enjoy the city's entertainment, great dining, and lively nightlife. Then return to your tranquil suite at the Solglimt Bed and Breakfast to watch the sunset. Reserve your summer getaway with us soon before it's too late.