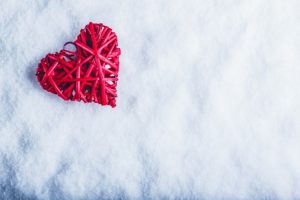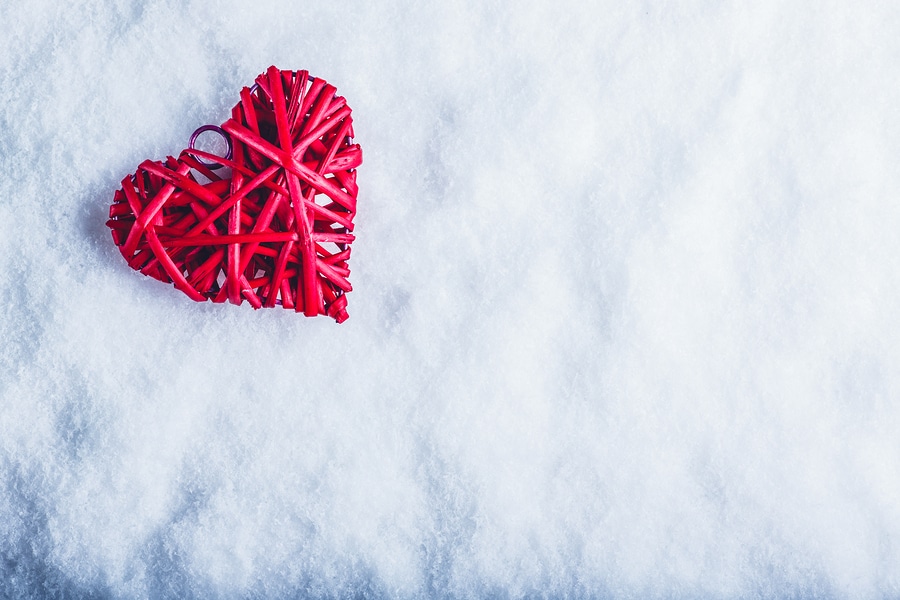 Begin 2019 with a romantic escape to Duluth this February. Break free from all your daily stressors, and take the time for each other on a quick getaway. Rekindle your passion at our secluded, lakefront Inn on the shores of Lake Superior, while also enjoying easy access to all the city and its outdoor recreation. Spend the days exploring Canal Park and downtown Duluth, or the miles of skiing trails, many just minutes away. Enjoy evenings at a play, musical, or concert, then finish the night with a delicious dinner before sinking into the restful accommodations. Everything is just steps away when staying at the Solglimt Bed and Breakfast. Couples love our stunning water views, generous suites, and full gourmet breakfasts. Give yourself and your loved one the gift of an adventure together. Book your romantic vacation today.
Plan a Romantic Day in Duluth
What could be more romantic than cross-country skiing on serene forest trails, or taking in magnificent summit views before flying down the slopes? A winter getaway in Duluth includes great skiing conditions. Just minutes from downtown are hundreds of kilometers of hiking trails, each transformed into snowy skiing paths. Spend your days cross-country skiing through the tranquil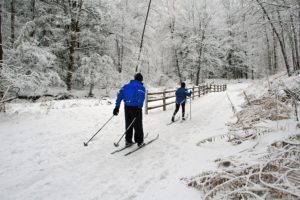 countryside, or head to Chester Bowl Park and Spirit Mountain for an action-packed day for downhill skiers and snowboarders.
When looking for an indoor activity, visiting Glensheen Mansion is a must. The 39-room mansion has recently added new tours into previously closed areas of the house. So even if you been here before, there's plenty of new rooms to explore. The Full Mansion Tour includes the third floor and attic, and you'll also have the chance to see the Carriage House and boathouse in the Nooks and Crannies tour. Experience the mansion from the working class point of view during the Servants Tour. Finally, don't miss the 21 Plus Flashlight Tour and enjoy an adult beverage on the evening journey through the firelit home. All are wonderful ways to admire the 20th-century craftsmanship and learn more about Duluth's history.
A Romantic Night in Duluth
Duluth has a great variety of restaurants, from casual pubs to elegant cafes. A wonderful dinner date is only blocks away from our Bed and Breakfast. Some of our favorites in Canal Park are Lake Avenue Restaurant and Bar, and Bellisio's Italian Restaurant & Wine Bar. Beer connoisseurs will find great beer and a gourmet twist on pub food at Canal Park Brewing Company, Fitger's Brewhouse, Brewery and Grille, and Endion Station Public House. Downtown also has fantastic places like Hanabi Japanese Cuisine, Va Bene Caffe and Pickwick Restaurant & Pub. The Scenic Café and At Sara's Table are also worth a special trip. After a lovely dinner explore, relax with a classy cocktail in an intimate lounge and listen to some live music at one of Duluth's many pubs or bars. Sir Benedict's Tavern On the Lake and Red Herring Lounge, both housed in unique, historic buildings with great character, are always worth the trip.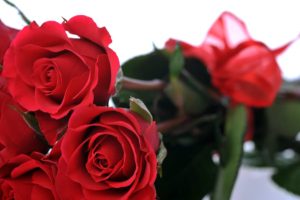 Finally, treat your loved one to a truly memorable night out at a broadway musical, concert or play. The Duluth Entertainment Convention Center is the hub of big events and shows for the city. Music lovers can also find great performances at Duluth Superior Symphony Orchestra, while Zeitgeist Arts, the recently reopened Norshor Theatre, and The Duluth Playhouse host smaller shows on their stages.
Whether you're looking for outdoor adventures, fun entertainment, or just a quiet weekend together, Duluth has it all. The Solglimt Bed and Breakfast has the perfect tranquil waterfront location that's close to everything. Surprise your loved one and reserve your private suite with us today.