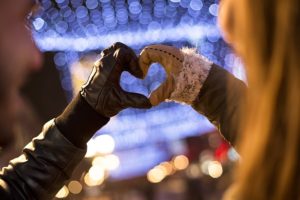 As autumn transitions into winter on the shores of Lake Superior the holiday and snowy outdoor activities are gearing up. Downtown Duluth sparkles with seasonal cheer, while powdery snow covers the surrounding mountains. Plan a Duluth vacation filled with Christmas celebrations and performances, in addition to outdoor adventures and events. At the center of all the action find a peaceful retreat at the Solglimt Bed and Breakfast. Located right in Canal Park, with sweeping lakefront views and elegant guest rooms. Give yourself the gift of a winter getaway and create magical memories.
Winter Celebrations and Performances
The holidays transform downtown Duluth into a wonderland of lights, decorations, and festivities. Not to mention the amazing dance, musical and stage performances that bring the season to life. Plan a perfect day in Duluth with a wide range of entertainment choices:
Outdoor Winter Sports and Events
The snow and cold weather open up new ways to experience the mountains and trails all around Duluth. Find excellent skiing, and snowboarding, however, the more adventurous can try ice climbing, fat tire biking or dog sledding. Also, cheer on exhilarating snowmobiling and dog sledding racing events. Find your thrills in the Duluth outdoors this winter:
Duluth has all the adventure, magic and variety that makes an unforgettable winter vacation. And the Solglimt B&B has the perfect tranquil location that is still close to all the attractions. Book a Duluth getaway today and discover your new favorite vacation spot.