These photos provide just a glimpse of the glorious scenery and comforts awaiting you at our bed and breakfast. Come visit and experience the sights and sounds of Duluth's Scenic Railroad, Aerial Lift Bridge, Lake Superior North Shore and much more.  More Solglimt Photos.
Let us brag about our Award-Winning Green Bed & Breakfast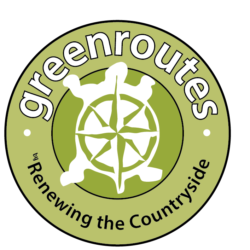 Awarded Green Designation from Green Routes: helping you find one-of-a-kind places to eat, play, shop, sleep, and learn. When staying at Solglimt you can easily leave your car behind, walking along the beach and Lakewalk to many great destinations. We use environmentally friendly products, strive to use locally produced products (supporting our local economy), and recycle. We make these choices because we believe they are good for our guests and our community!
Read more about Solglimt's Green Policy.
Our B&B Affiliations
Solgimt is proud to be a member of: